---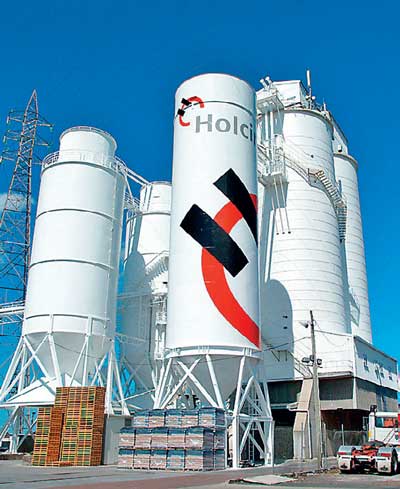 The Thai cement industry leader Siam City Cement Public Company Limited (SCCC) acquired Holcim Lanka Limited (HLL), the Sri Lankan unit of the world's largest cement manufacturer LafargeHolcim, for US $ 373.47 million last week. "The total transaction value is equal to approximately not more than THB 13,090.39 million or US $ 373.47 million, which is equal to THB 79.79 or US $ 2.28 per HLL's share," SCCC said in a stock market filing at the Stock Exchange of Thailand.
SCCC will acquire 98.95 percent of the shares or 164.07 million shares in HLL through INSEE Cement Holdings Company Limited—a whollyowned subsidiary of SCCC currently in the process of being incorporated. The size of the transaction is equal to around 34.90 percent of the assets of SCCC and is expected to be concluded during the third quarter of 2016. The Bank of Tokyo-Mitsubishi UFJ is providing a one-year credit line to SCCC for the acquisition.
A number of local and foreign consortiums representing mainly India and China had bid to acquire HLL, which operates a cement plant with a 1.3 million ton per annum capacity in Puttalam, a one million ton per annum cement grinding facility in Galle and three terminals to pack 1.6 million tonnes per annum. Among the other bidders were United Arab Emiratesbased The Onyx Group – the owners of Ceylon Steel Corporation Limited – and a consortium led by the businessman Harry Jayawardena and former HLL Chairman Manilal Fernando. While the amount of the bid offered by the latter is unknown, The Onyx Group had offered US $ 261 million for the company.
Although Holcim had given them the option to better the offer, The Onyx Group had not been willing to raise their bid. However, The Onyx Group in a statement commended Holcim for the transparent manner in which the bidding process was carried out.
HLL made a net profit of Rs.1.95 billion in 2015, which measures up to around 10.8 percent of the net profit of SCCC. HLL's net profits for 2014 had been Rs.2.10 billion. Ceylon Ambuja Cements (Pvt.) Limited and Lafarge Mahaweli Cement (Pvt.) Limited are also subsidiaries of HLL. SCCC is currently in a regional expansion mode, establishing operations recently in Indonesia, Cambodia and Bangladesh. Following a merger of France's Lafarge and its Swiss peer Holcim last year, LafargeHolcim embarked on a programme to divest subsidiaries in nine countries with a CHF (Swiss Franc) 3.5 billion disposal target in order to pay off debt.
"Following the agreement earlier this month for the divestment of Lafarge India to Nirma Limited, this is a further step for LafargeHolcim towards reaching its CHF 3.5 billion divestment target for 2016. The group has now secured three-quarters of the programme," a group statement said. Holcim had last year divested a 27.5 percent shareholding in SCCC for CHF 655 million.
Thai-based investment advisory company Sunrise Equity Company Limited owns 34.81 percent of the shares in SCCC, while Singaporebased Jardine Cycle & Carriage Limited owns a further 24.90 percent.