---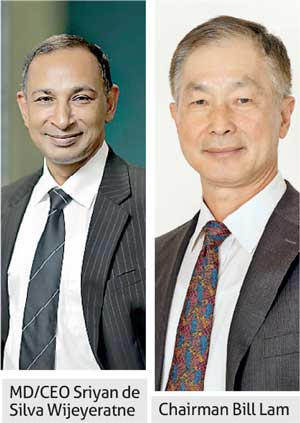 Sri Lanka's largest listed apparel manufacturer, Textured Jersey Lanka PLC (TJL) posted its best ever first quarter with a net profit of Rs.398.86 million for 2016, improving 93 percent year-on-year (YoY) due to contributions from its two major acquisitions last year. Earnings per share increased to Rs.0.57 from Rs.0.31 YoY compared to a share price of Rs.35.70 on June 30.
TJL acquired fabric printer Quenby Lanka Prints (Pvt.) Ltd for US $ 3.5 million in June 2015 and the parent company of knit fabric manufacturer Ocean India (Pvt.) Ltd in October for US $ 15 million. Revenue increased 73 percent YoY to Rs.4.78 billion, while cost of sales increased 66 percent YoY to Rs.4.05 billion. TJL Chairman Bill Lam said in a statement that the environment is likely to become challenging in the future due to customer trends leaning towards cheaper innovative designs, discounts and faster delivery
"We recognize the need to keep reinventing the wheel, with new technology and automation featuring in our reengineering process to come up with newer and cost-effective ways to meet the demand," he added. TJL's profits at the company level increased by 52 percent YoY to Rs.286.43 million, while revenue increased by 30 percent YoY to Rs.3.55 million, showing the contributions made by the new subsidiaries. Lam said that TJL will start expansion plans of its Indian acquisition during this year. The group's assets increased to Rs.15.36 billion from Rs.14.98 billion at the start of the financial year through increases in capital work-in-progress.