---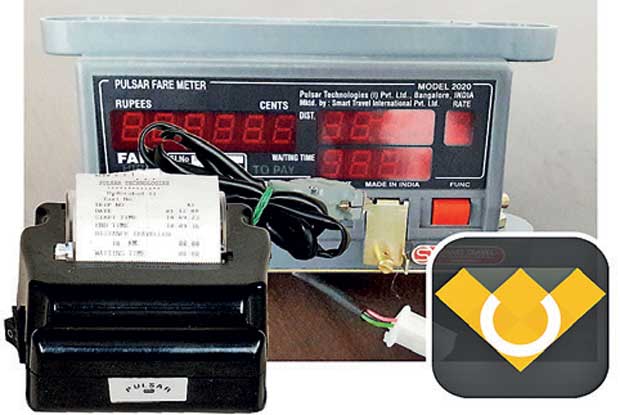 Smart Travel International has introduced Sri Lanka's first taxi app which works with a taxi meter namely Vow Cabs.
All other taxi apps in Sri Lanka measure travel distances using software on mobile phones which uses AGPS technology and internet connectivity.
Due to that, the customers who use these taxi apps face many problems such as internet breakdowns, having to pay different amounts for the same distance travelled and taxi services not being able to operate in rural areas.
But through this new taxi app from the beginning to the end of the journey, the distance is calculated from the meter fixed in the taxi without the use of internet or GPS. This latest Pulsar 2020 taximeter is a US product and can be coupled with GPS, taxi light and even a printer can be connected to it.
This app is available in Play Store and Apple Store for android and Apple mobile phones. Vow Cabs are available in Colombo and Negombo at present and planning to expand its services island wide very soon.
For the customers who don't have an android phone, by dialing 1345 a taxi can be booked within 2, 3 minutes. Vow cabs passenger App also consists of a panic button for security and Take Me Home (TMH) facilitates to take you to the prior informed destination.
The vehicle owners who are interested in joining Vow Cabs can buy initially a taxi meter or a printer and then connect with Vow cabs by buying a GPS device with a mobile phone.
Vow Cabs will enable Sri Lankans to obtain cashless travel experience in the future. Smart Travel International has entered in to a partnership with Sampath Bank and Mobitel to provide cashless travel experience and integrated their payment platform with M-Cash payment options and Sampath bank enables their platform to accept any credit cards issued by any bank converted to Vow credits.