---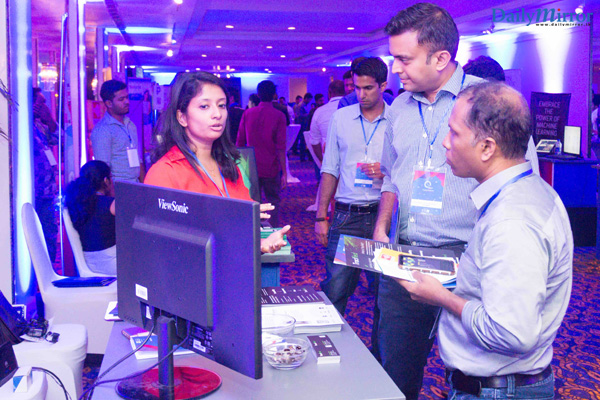 Showcasing three outstanding new startups in acceleration as its launch ventures, StartupX Foundry stole the show at Disrupt Asia 2017, held at Hilton Colombo on the 12th of July. The newly established Startup incubator/Accelerator is a pioneer of its kind launched in May 2017 and joined hands with ICTA for the first public showcase of its launch projects at this year's installment of Disrupt Asia.
Namely, EarnShark, Maturify and Tracified: Three cutting-edge software product ventures were on display led by the key stakeholders of the startups, and was introduced to over 40 investors amidst 400 participants at the event. With over 28 startups exhibiting, Disrupt Asia was a lucrative platform for the products, as it gave them great exposure and valuable insights from the startup gurus and IT industry personnel who were in full force at the event.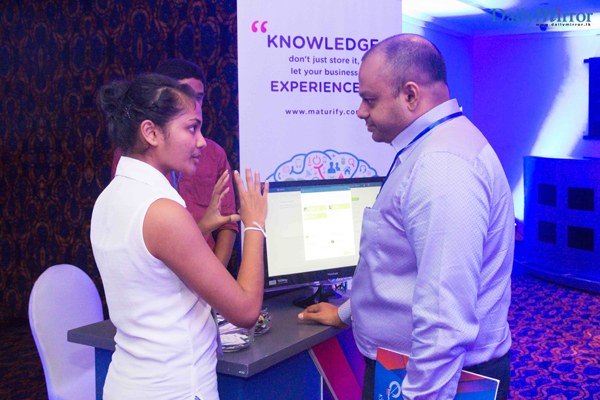 "It was a perfect opportunity for the three products incubated by StartupX Foundry to showcase what they have to offer to such a diverse crowd of key industry figures and it was good to see that they were able to gain the necessary traction vital for their future development," stated StartupX Foundry Program Manager Aloka Gunasekara, commenting on the event. "Hats off to the ICTA for organizing such a comprehensive and well-balanced event, and I would also like to wish all the 28 startups present at Disrupt Asia the best of luck and look forward to seeing them strengthening the Lankan startup ecosystem in time to come," he further added.
Crowds flocking in at all times at the three stalls was a common sight, intrigued by the three products which included a comprehensive and futuristic knowledge management platform (Maturify), a SaaS subscription and billing facilitator to expedite time-to-market of SaaS apps (EarnShark), and an e-commerce platform providing transparency and building customer trust by powering traceability to origins of a product (Tracified).
StartupX Foundry will continue to support the further development of the three products in order to successfully take them to market and at the same time is working on building up a conducive ecosystem with the cooperation of local and international stakeholders. The company expects to incubate and accelerate several tech startups in the near future and invites interested tech entrepreneurs to get in touch for more information.