---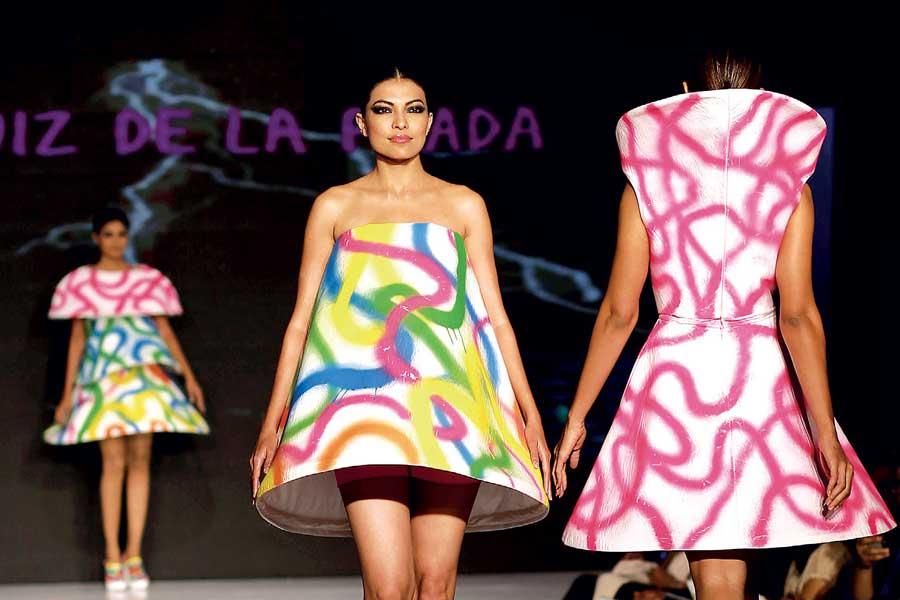 Colombo was beaming with international fashion shows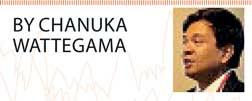 By the time of 4/21 events, Sri Lanka's fashion industry was about to undergo a paradigm shift. Normalcy and the growth economy that prevailed in the decade long post-conflict period have worked well for this crucial niche industry segment. Colombo was beaming with international fashion shows. Consumers were getting increasingly conscious with international designer brands.

On the other hand, local brands were increasingly getting international exposure. Some Sri Lankan designers were already expanding their horizons with the supply of branded produce for South East Asian markets. They have won a better or at least in par recognition with Indian designers. The logical next steps would have been East Asian and European markets. Capturing these markets would not have been easy but with innovation and quality that would have happened within the next few years, had history continued its normal path.

Fashion and apparel industries
Fashion and apparel industries, despite having an overlap, are not the same. Apparel industry is far a well-established business sector in Sri Lanka. In 2018, with about 5 percent increase from the previous year, it has earned an export income of US$ 5.3 billion, constituting 57 percent of total industrial export earning of US$ 9.3 billion. Apparel industry also employs more than 600,000 workers – nearly 7 percent of our aggregate workforce.

The success of this sector has put Sri Lanka among the top apparel-producing countries in the world relative to its population. Apparel industry does have a design component, but it is better known for the production – for international markets. Our clients are largely European – the export earnings from Europe only is about US$ 2 billion, with the high demand particularly from Germany, Italy, Netherlands and Sweden.

Sri Lanka's local fashion market is relatively small. Key players active in it are SMEs rather than large scale enterprises. Still this market segment has been exponentially growing for the last few years at an impressive rate. More visible are the qualitative improvements.

Establishing name internationally
Sri Lankan fashion designers were making their name on the international industry with their innovative products – with a clear distinction to rest in South Asia. In fact, Colombo's only competition locations in South Asia were Delhi and Mumbai. It was increasingly becoming closer a fashion destination to some of the South East Asian cities. This expanding fashion market has also being attracting the cream among design school students.

Happens 4/21 amidst all that. We would be naïve to assume the largest coordinated bomb attack cum the largest international terrorist attack after 9/11 have no impact on this growing industry segment. Sri Lankan economy in general, is already expected to take a setback. The sheer fall in tourism earnings is sufficient to make a difference.

Finance Minister Mangala Samaraweera anticipates a moderate drop of 30 percent over the tourist arrivals over the year. He admits this could result in a loss of US$ 1.5 billion. That is about 2 percent for a small island economy of US$ 89 billion. That itself could cut down our projected moderate growth rate of 3.5 percent for the year by half. Given the domino effects on other industries, it would be no surprise growth rate for the year reaches near zero levels. The twin effects of an LTTE attack in July at local level and 9/11 at international level in 2001, in fact, resulted in a negative growth for the year. Naturally, all industries will feel this setback, but at different levels.

Fashion industry too may take its share as that does not operate in a vacuum. Still it could happen in a different way. Designers might react in more innovative manner.

International examples
We have international precedents as to how fashion industry reacts to difficult situations. Economic and social disturbances of 1930s and 40s – following the Great Depression of 1929 and World War II from 1939-45 gave birth to an entirely different fashion trends. The overall approach became more conservative.

For women, skirts became longer and the waist-line was returned up to its normal position. In the depression years, designers were forced to slash prices for clothing in order to keep their business running, especially those working in couture houses. They were also forced to use cheaper fabric and materials, and dress patterns also grew in popularity as many women knew how to sew.

Hence, clothing was made more accessible, and there was also a continuation of mass production, which was rising in popularity since the 1920s. Because clothes were rationed and fabric was scarcer, the hem lines of dresses rose to knee length. Most women wore simply-cut blouses or shirts and square-shouldered jackets. Popular magazines and pattern companies instructed women on how to remake men's suits into smart outfits, since the men were in uniform and the cloth would otherwise sit unused.

Colours used in this period are radically distinct from the ones used in periods before or after. Bright colours were purposely avoided. Instead more mundane colours – particularly while, black grey and dark brown were used. They were indicative of the gloominess of the times. One of the most stylistically influential films of the period was 1939's Gone with the Wind. The dresses in the movie were designed with a mixture of different monotone hues as opposed to using a varied color palette.

Interestingly, this wasn't exactly the fashion scene locally even during the height of war. More adventurous Sri Lankan designers were bold enough to introduce new trends even during the height of conflict. One example was colourful sarong, which made a comeback in early 2000s as a party wear. Sarongs were earlier worn by men of lower social class. Political leaders starting for Bandaranaike and Jayewardene wore white sarongs, as a part of national dress. Hardly anyone else wore them, and not certainly party members.

Men of upper social class wore sarong more as a night garment or a substitute for bathrobe. These traditions were challenged with colorful sarongs being introduced as party wear for the upper social class – especially professionals and businessmen who earlier looked upon this piece of garment. Difficulties of the times had nothing to do with this stark innovation.

Impact of tourist arrivals
Still, such innovations per se may not make a true difference if the drop of tourist arrivals were significant. Currently they purchase a sizable part of local fashion produce – particularly in the upscale market. If that stops, even for a short period, the designers might have to look more for local clientele. Again with them a drop of sales is likely for two reasons. One- during hard times consumers typically spend more on essential items. Luxury items will be their secondary choice. Two - drastic drop of the number of social events will have a direct negative impact on demand.

Only consolation perhaps could pave way for quick recovery. If we were to bring back normalcy as quickly as possible, business may catch up from the point they paused. The issue is that it is not within the control of the industry. That also needs strong political will and insight – two elements extremely rare in the contemporary Sri Lankan society.

Sadly that seems to be the only way out. Some of the niche markets just cannot stand on their own feet in hard times. That is what makes a quick recovery essential at this crucial juncture.
(Chanuka Wattegama:
chanuka@gmail.com, is an academic and independent policy analyst)