---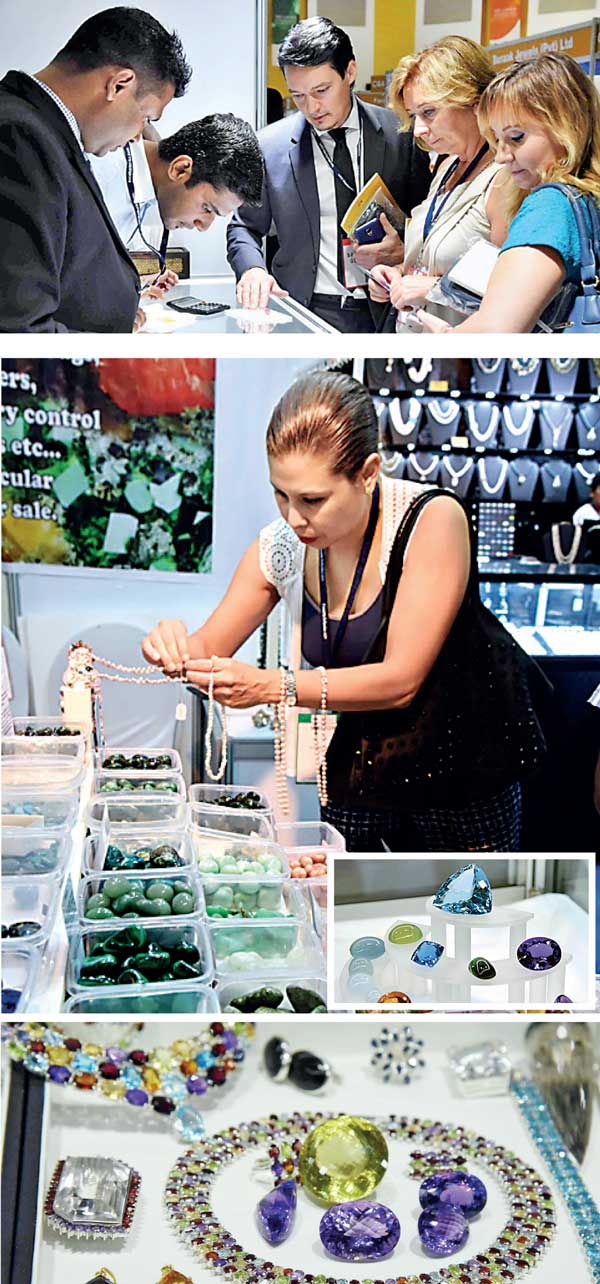 By Shabiya Ali Ahlam
As Sri Lanka is gearing up to become the 'sapphire capital' of the world, the local gem and jewelry sector sparkled under fresh spotlight yesterday with the kickoff of the 26th edition of Facets Sri Lanka, an exhibition held to help push more gem and jewellery exports.

Facets Sri Lanka aims to showcase Sri Lanka's unique gem and jewelry sector to the world by building strong local and international trade linkages at every level of the industry, along with creating an international image for the sector and the nation.

The event that is hosted at the Bandaranaike Memorial International Conference Hall (BMICH) was inaugurated by President Maithripala Sirisena, who graced the occasion as chief guest.
Facets Sri Lanka this year features over 200 local and foreign exhibitors who will showcase their range of products to an expected crowd of 5000 buyers.
The latest edition featured for the first time the 'Premier Jewelry Pavilion' and the 'Gem and Jewelry Mart'. While the premier pavilion targets high profile locals and international clientele, the latter focuses on small and medium jewelry enterprises.

According to Facets Sri Lanka 2016 Chairman Mushtaq Jabir, the latest edition offers "something for everyone" with items available at reasonable prices to suit any budget, whilst also providing potential buyers the opportunity to admire an exceptional showcase of Sri Lanka's topmost resource.

The collections at the exhibition showcased a vast variety of gemstones, the workmanship of highly skilled local artisans, and unique and trendsetting international designs. The show also featured specialized exhibits by gem dealers, exporters, wholesale manufacturers, machinery, equipment, tools, laboratory and certification services, and educational and training services.

In the diamonds, gems and jewelry space, Sri Lanka ranks 60 out of 214 in world exports, holding 0.10 percent product share in the global market. As of 2014, the export value of the sector stood at US$ 381.10 million, and the major export markets were Israel, Switzerland, Belgium, United States, and Hong Kong.

According to the Export Development Board (EDB), the local gem and jewelry sector intends on reaching a target of US $ 417 million end 2016 and US$ 437 million end 2017. Aiming at a compound annual growth rate (CAGR) of 3.7 percent, the industry hopes to achieve a target of US$ 500 million by 2020.
Pix by Kithsiri De Mel