---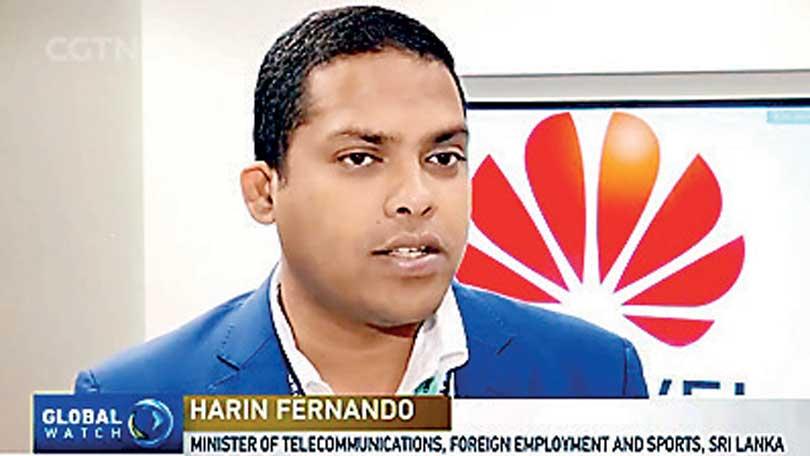 Harin Fernando
Sri Lanka will continue to work with Chinese firms to develop the country's telecommunications infrastructure, according to Telecommunications, Foreign Employment and Sports Minister Harin Fernando.

"Sri Lanka has been really helped, backed and supported by the Chinese. The entire backbone, all the networks are with the Chinese companies. So it makes sense for us to use their technology rather than having somebody not present in Sri Lanka," Fernando told China Global Television Network (CGTN) on the sidelines of Mobile World Congress (MWC) 2019 held recently in Shanghai, China.

Leading Chinese smartphone maker Huawei has been blacklisted by the Trump administration, the latest skirmish of the ongoing trade war between the two giant
trade partners.

Sri Lanka's telecom networks have extensive links with Huawei and recently the two leading celcos in the country performed trials on 5G technology in the country in partnership with Huawei.

According to CGTN, Huawei's equipment has a significant presence in many developing countries.
Huawei is said to have spent more than US $ 4 billion on research and development and holds about 20 percent of essential patents globally.

Themed '5G is on!' MWC showcased many possible applications of 5G from remote-controlled excavators to robots.

MWC Shanghai 2019 is Asia's leading event for next-generation technology – 5G, IoT, AI, big data and beyond.

The Conference at MWC Shanghai featured thought-provoking presentations from some of tech industry's most influential executives, who shared their visions of the mobile industry while providing essential insights on current and future trends.