---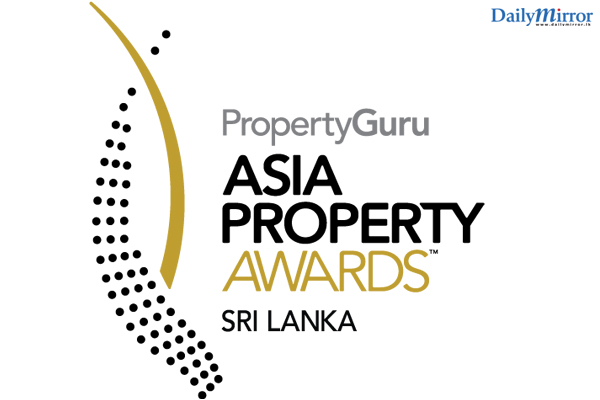 •
Domestic awards programme will be held at the Shangri-La Hotel, Colombo set on 12 July
•
Entries close on 11 May for eligible developers, and residential and commercial projects
PropertyGuru, Asia's foremost online property company, has announced that the inaugural PropertyGuru Asia Property Awards (Sri Lanka) domestic gala dinner will take place at the Shangri-La Hotel, Colombo on Thursday, 12 July 2018.
Following the positive reception of Sri Lankan companies that participated in thePropertyGuru Asia Property Awards (Sri Lanka) 2017 competition held in Singapore, the domestic gala dinner will be a celebration of Sri Lanka's finest developers and theirachievements in real estate.
Sri Lanka, which currently enjoys growing interest from foreign investors as the local government ramps up infrastructure development in key locations, joined the esteemed PropertyGuru Asia Property Awards series for the first time in 2017, with nine developers making the shortlist for domestic accolades and sending representatives to the Awards' Grand Final event in Singapore in November.
The newly announced 2018 local edition in Colombo will create more opportunity for Sri Lankan developers to participate in the competition that recognises real estate excellence via a fair, transparent and ethical awards system.
Nominations are now open for eligible entries in the Developer, Development and Design categories and will be accepted until 11 May, with the official shortlistto be revealed in the first week of June.
The Sri Lankan gala dinner will also present special awards in corporate social responsibility and sustainable development to deserving companies as part of PropertyGuru's own CSR mission.
Dr Nirmal De Silva, co-founder and CEO of Paramount Realty, and chairman of the judging panel, said that the enthusiasm shown by local developers to participate in the 2017 PropertyGuru Asia Property Awards (Sri Lanka)competition in Singapore signalled a new era for the property sector.
"I have been impressed with the design, functionality and processors put in place by local developers. It is evident that we are reaching world-class standards in the local real estate sphere," he said. "It will be an honour to finally hold our domestic awards gala event to show the world that Sri Lanka is truly committed to quality development and innovation."
De Silva is again joinedon the judging panel by Stephanie Balendra (Director, SB Realtors (Private) Limited); Roshan Madawela (Director and Founding CEO, Research Intelligence Unit); Emeritus Prof.Chitra Weddikkra (Managing Director, QServe Pte Ltd) and Steven Mayes (Managing Director, JLL Sri Lanka). The same members served on the 2017 panel.
According to Terry Blackburn, founder and managing director of the PropertyGuru Asia Property Awards, the programme for theSri Lankan local edition will include more than 20 categories – up from this original 13 categories in 2017 – covering various segments to represent the best real estate on the entire island.
"Since 2005, the Asia Property Awards series has been widely recognised across the region for its prestige and credibility, as well as lavish black-tie gala events," Blackburn said."With Sri Lanka holding its own domestic edition, we are providing local developers an established and trusted platform by which industry standards are benchmarked, and a venue to network with peers and colleagues. We hope that more developers will see the value of this platform and we look forward to our event in Colombo in 2018."
Even though there will be a domestic gala ceremony in Colombo, winners from Sri Lanka will still represent the country at the eighth annual PropertyGuru Asia Property Awards Grand Final in Singapore at the end of the year to compete for more regional accolades and be named the 'Best in Asia'.
The PropertyGuru Asia Property Awards (Sri Lanka) 2018 is supported by official portal partner PropertyGuru.com.sg; official portal partner in Sri Lanka, Lankapropertyweb.com; media partner PropertyGuru Property Report; and official supervisor BDO led by Sri Lanka managing partner Sujeewa Rajapakse.