---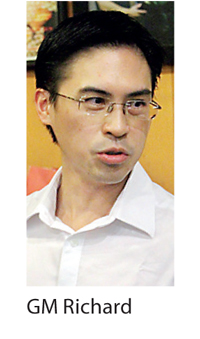 By Susitha R. Fernando
With additional flights from Colombo, Singapore Airlines has connected Sri Lanka with many destinations in East Asia and the Pacific region. With the new development and socio-political changes in the country, Singapore Airlines increased its flights from seven to 10 times weekly last march.

With the 10 times weekly service, customers now have even more convenient connections on Singapore Airlines or SilkAir to destinations such as Singapore, China, Vietnam, Indonesia, South Africa, Japan, Korea, Australia, the Philippines, New Zealand, Bangladesh and Hong Kong.
The time of Singapore Airlines' new flight from Colombo to Singapore in the morning is more advantageous for the customers. For example, it provides a comfortable journey to Australia where customers would not have to spend sleepless nights in flights.

"A lot of businessmen like to use this flight as it makes a comfortable journey," says Richard Kwee, Singapore Airlines' General Manager Sri Lanka.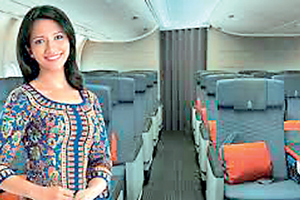 SQ 467, which operates on Wednesday, Friday and Saturday, at 11:30 a.m., is a perfect journey to Singapore for those who do not prefer sleepless nights in airports
and flights.

"Using the new flights in the morning gives a good time for hotel check in, dinner and good sleep to start the next day fresh in Singapore," he said.

"We have morning and night flights to Australia and this morning flight from Colombo makes a perfect connection to Australia-bound passengers," said Kwee.
Singapore Airlines, one of the well-established airlines in Sri Lanka, on March 31 increased its flight frequency from seven to 10 weekly.

Another new destination that is being promoted by Singapore Airlines is Surabaya in Indonesia.
"There are 12 Indonesian destinations Singapore Airlines and SilkAir fly. Sixty flights fly weekly with two flights – one from Singapore Airlines and another from SilkAir – daily to Indonesia," Shihana Cader, PR and Premium Services Manager of Singapore Airlines Ltd said.

Out of the 12 destinations in Indonesia, Surabaya, an East Javan city, is one of the newest locations that Sri Lankans would love to visit. Climatically close to Sri Lankan weather patterns, Surabaya is one of the top tourist destinations with a number of world-renowned top star-class hotels like Marriott, Shangri-La and Sheraton.

In addition, Surabaya is a destination five-star hotels can be found with less than Rs.10,000.
The city is also an ideal place for shoppers as it has a number shopping malls and complexes, which cater to every social level.

"We thought Surabaya would be the best destination for Sri Lankans and also Indonesia is now a place for Sri Lankans to get visa on arrival. With the recent reports we found that with currency fluctuation more than Singapore, Indonesia would be a more suitable destination for Sri Lankan travellers." Cader said.

Another opportunity for the customers travelling with Singapore Airlines is that they will be able to redeem their Changi Dollar Voucher worth S$ 20 when transiting through Singapore Changi Airport. The voucher can be used at retail, food and service outlets at Changi Airport.

Singapore Airlines, one of the world's youngest fleets, is a leading travel brand in South East Asia and South Asia, operating from its main hub at Singapore Changi Airport. Founded as Malayan Airways in the year 1947, later changing its name to Singapore Airlines in 1972, the airline was in 2010 ranked 27th on Fortune World's Most Admired Companies.

For more details contact your travel agent, call Singapore Airlines at 2499699, or visit singaporeair.com/lk.