---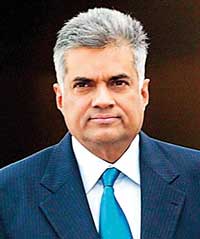 The Seafood Exporters Association of Sri Lanka (SEASL) gave the incumbent regime a vote of confidence for its efforts to remove the European Union (EU) fisheries ban on Sri Lanka. The ban, enacted for unregulated fishing, caused over 192,000 households and 222,160 fishermen and women to lose half their income, while the country's fish processing plants operated at half their capacity. "In this backdrop Prabhash Subasinghe,
the President of the Seafood Exporters Association of Sri Lanka notes with delight about an interesting and a significant change in the approach by the government of Sri Lanka," a statement by SEASL said. The organizat ion said that Prime Minister Ranil Wickremesinghe had set up a steering committee comprised of all relevant stakeholders within the first week of taking office in January 2015. "This was the 1st time that such a high level steering commi t tee was formed between the Government of Sri Lanka and the private sector," SEASL said.
It said that the steering committee set up various processes according to international standards, including additional budget allocation, establishment of the Vessel Monitoring Centre, recruitment and training, introduction of necessary regulations, sanctions and awareness programs. While thanking President Maithripala Sirisena for his direction, SEASL said that the support of Fisheries and Aquatic Resources Development Minister Mahinda Amaraweera and his staff allowed for the Fisheries Act to be amended 7 times in a short period, allowing for the changes to take place. SLEASL also commended the hard work of Foreign Affairs Minister Mangala Samaraweera and other members of the Foreign Service in maintaining high-level discussions with the EU to bring a swift resolution to the issue. "SEASL is optimistic that the final decision by the council of the European Union on revoking the ban on Sri Lanka may be possible before July 2016, so that Seafood exports to EU countries can actually commence by then," it said. SEASL said that Sri Lanka was the second largest seafood exporter to the EU with volumes worth 74 million Euro with a majority being tuna and swordfish—in 2013. Sri Lanka first received a warning on its fishing practices in 2012, and after successive warnings and failed discussions, the EU enacted the ban in January 2015.