---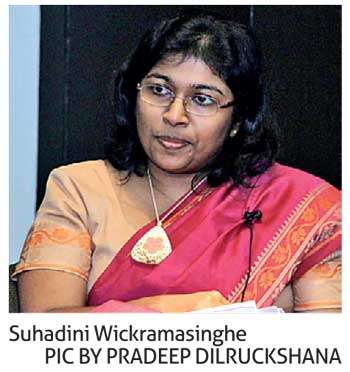 The discretion thus far enjoyed by listed entities following good governance practices voluntarily may soon come to an end as the Securities and Exchange Commission (SEC) is gearing to issue a mandatory code where no listed entity will be spared from compliance.

To this end, Sri Lanka's capital market regulator is drafting a new code of corporate governance to be practiced by all listed entities and the draft will soon be made available for public consultations.
Barring the Colombo Stock Exchange (CSE) rules on corporate governance, which are mandatory, Sri Lankan listed entities thus far, did not have a mandatory code for governance.

The only code available for a listed entity in terms of corporate governance is the 'Code of Best Practice on Corporate Governance' jointly issued by the Institute of Chartered Accountants of Sri Lanka and the Securities And Exchange Commission of Sri Lanka. But the practice of the code is voluntary.

"The SEC is currently looking at coming up with a new corporate governance code where there will be different degrees of enforcement", said Suhadini Wickramasinghe, SEC's Senior Assistant Manager, Legal and Enforcement.

Speaking at a seminar on the new SEC Act organized by the Sri Lanka Institute of Directors, Wickramasinghe said they would make the new governance code public soon.

"There will be (public) consultations on that", she added.

Existing code, although voluntary, compliance with the provisions in the code by many listed entities are satisfactory at present.

There is a positive correlation with good corporate governance and the value of a firm, research has revealed. Such companies are often found to be better risk-proof as they always proactively engage in managing risks.

Majority corporate collapses in Sri Lanka as well as in the world are results of bad corporate governance.