---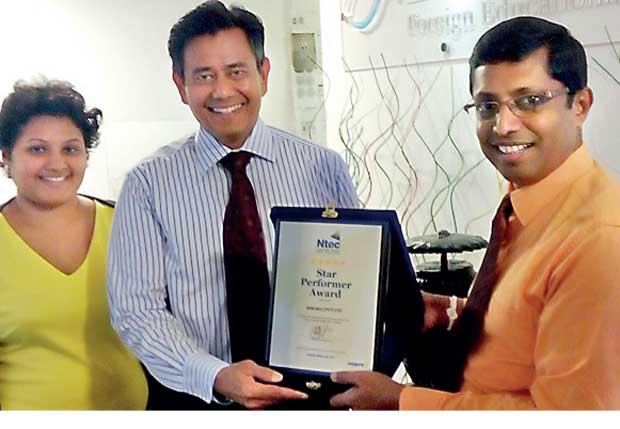 Rohaka Company (Pvt.) Ltd, a renowned company in the administration of overseas educational opportunities for the students, was awarded the international Star Performance Award recently.
The excellent consultation for obtaining visa to gain access to education in New Zealand, securing the faith of many Sri Lankans, was the fundamental criterion that propelled this phenomenal grant. Aspire 2 Ntec, comprised of several of the well-acclaimed educational institutes, conferred this accolade on them. "Along with our knowledge, dedication and trust, this award gauging our service in providing consultation and guidance for a most number of students to learn in New Zealand is a great honour that elaborates us," said Managing Director Kosala Pathirana. He further expressed his gratitude to his staff whose contribution to this achievement was inevitable fuel in this journey.
Visa Section Manager Chayanika Ahukorala stated that many students visit them for inquiries and visa applications and their ages range between the years 16 and 55.
Their education levels also differ from each other.
The students who already study there, who are employed and those who have obtained the citizenship bear witness to the benefits of consultation and visa preparation services as operated by the staff that is qualified of the exams of New Zealand educated.