---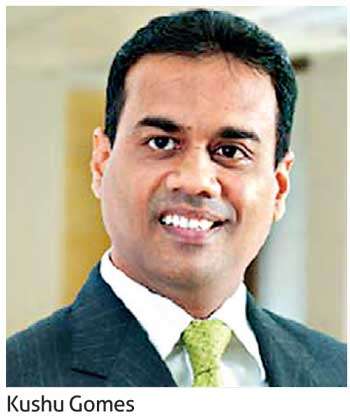 Sri Lanka's lubricant market leader, Chevron Lubricants (Lanka) PLC (CLL), said the company's ability to command right price and influence customers to buy packed products instead of loose sales will determine its future profitability amid the changing lubricant landscape in the country.

The competition within the lubricants industry is expected to increase with the anticipated issue of licences to new entrants.

At present, 13 players compete in the 65, 000 kiloliter market with three blending plants operating with excess capacity.

"The government may issue additional licenses during the year, which will further change the competitive landscape.

While the company has access to latest product innovations and a robust channel strategy, our ability to command the right price and influence customers to purchase packed products rather than loose sales will largely determine our future profitability," CLL MD/CEO Kushu Gomes told shareholders in the company's 2017 annual report.
The company raised prices during 2Q17 to counter the escalation of base oil prices and depreciation of the rupee against the U.S. dollar and the inflationary pressure on operational expenditure.

However, Gomes said the strategy wasn't successful and was met with stiff resistance in the retail market, which resulted in a decline in volumes.

Gomes also said the company will pay greater attention to developing its exports markets to maintain its future profitability.

"Sustained growth in the export markets will also be crucial for our success, and we will be deploying resources to meet that objective."

Chevron Lubricants (Lanka) currently export its products to Maldives and Bangladesh.

According to the annual report, exports to Bangladesh in 2017 grew at 7 percent and retained its healthy growth momentum, while export volumes to Maldives remained flat compared to last year.Total combined export revenue from the two markets grew by 12 percent year-on-year (YoY) to reach Rs.1.08 billion.

However, the company lamented that the tax advantage enjoyed by them on exports will come to an end with the implementation of the new Inland Revenue Act, where a company needs to export 80 percent of its produce/service to qualify for tax benefits.

For the financial year ended December 31, 2017, Chevron Lubricants (Lanka) reported a net profit of Rs.2.55 billion, down 27 percent YoY, on sales of Rs.11.05 billion, down 9 percent YoY.