---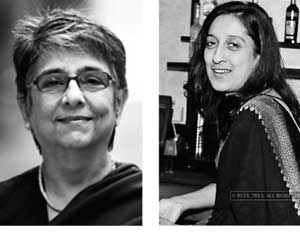 Founder and Executive Chairman of Quantum Consumer Solution Pvt Ltd Dr. Meena Kaushik will be visiting Sri Lanka from the 11th -15th August.

Since inception Dr. Meena Kaushik and Srilekha Agarwal have successfully spearheaded the growth of this company to its current size and researcher strength of 150 across geographies.
Quantum now operates in Sri Lanka, Singapore, Bangladesh &Indonesia and has four pillars which is Qualitative Research, 360 ,Live & Ethnography.

Quantum Sri Lanka being the first offshore office and was established in 2002 and has been in the industry for 14 years. Quantum Sri Lankan is headed by Roshani Fernando and comprises of a team of 20individuals.
Their key clients include USL,Hemas, Softlogic, Lion , Dialog and many more leading multinational companies.
Though we are based in Sri- Lanka we extend our services to other geographies as well.

Dr.Meena Kaushik will be travelling along with Nuzath Khan who is
a practicing psychoanalyst, a member of the Indian Psychoanalytic Society and of the International Psychoanalytic Association.