---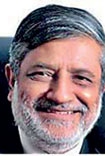 State-owned People's Bank subsidiary and the largest non-bank financial sector entity, People's Leasing and Finance PLC (PLC) group posted a net profit of Rs. 1.15 billion for the quarter ended March 31, 2016 (4Q16), up 2.1 percent year-on-year (yoy), the interim results showed. The performance was supported by its insurance business, impairment reversal and sharply lower effective tax rate in the 4Q16 but its core business performance narrowed.
The earnings per share (EPS) for the quarter rose to 75 cents from 71 cents a year ago. However, PLC on a standalone basis saw its net profit falling by 5 percent yoy to little above Rs.1 billion during the quarter. The group net interest income for the quarter fell 9.3 percent yoy to Rs. 2.48 billion amid margin pressures as the interest rates continue to rise.
The provisions made for possible bad loans saw a reversal of Rs.24 million against a provision of Rs.357 million during the same quarter last year. The net premium income from its 75 percentowned insurance subsidiary, People's Insurance PLC rose by 9.3 percent yoy to Rs.844 million. Meanwhile, the PLC group for the financial year ended March 31, 2016 posted a net profit of Rs.4.7 billion, up 14.8 percent with an EPS of Rs.3.0. PLC, on a standalone basis, posted a net profit of Rs.4.3 billion, up 15.9 percent.
The PLC group also comprises of the micro-financing arm, People's Microfinance Limited and its associate company People's Merchant Finance PLC, among others. The group increased its net loans and advances by 13.4 percent to Rs. 111.2 billion. The group has an asset base of Rs.131.1 billion, up 11.9 percent during the year.
The deposits however declined by 0.7 percent to Rs.33.7 billion. In November 2015, the company raised Rs.6 billion via senior debentures mainly for lending purposes. Total debt securities issued were Rs. 34.3 billion up from Rs.28.6 billion a year ago. The budget proposal to ban leasing by banks is due on June 01, but the proposal is likely to have been put on hold as such could create a non-level playing field. As of March 31, 2016 People's Bank held 75 percent stake while the state-controlled private sector pension fund, Employees Provident Fund held 3.76 percent stake, being the third largest shareholder