---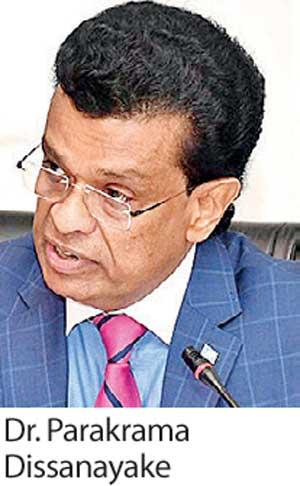 Dr. Parakrama Dissanayake will be taking over from J.M.S. Brito as the Deputy Chairman/Managing Director of Aitken Spence PLC with effect from March 15, 2019, the company said in a stock market disclosure. Brito, who will be retiring with effect from March 15, will continue as a non-executive director of the company.

Dr. Dissanayake is currently serving as the Secretary to Ports, Shipping and Southern

Development Ministry. Before being appointed as the ministry secretary, he served as the Chairman of Sri Lanka Ports Authority on two occasions. He also served as former chairman of State-owned Jaya Container Terminals and Sri Lanka Port Management Services.
He served as the Chairman /CEO of Maritime and Logistics Sector of Aitken Spence from 2004 to 2017 and served on the Aitken Spence board from 2009 to June 2017.

He was also the Jt. Managing Director of CINEC Maritime Campus, a board director of Fiji Ports Corporation Limited and of Fiji Ports Terminals Limited.

An alumni of the distinguished University of Oxford (UK) Business, Dr. Dissanayake is also a Fellow of Harvard Business School USA (EEP), NORAD and JICA.

He is the current Consul General for the Republic of Fiji Islands in Sri Lanka and is the first non-British international president of the Institute of Chartered Shipbrokers (UK), founded in 1911.