---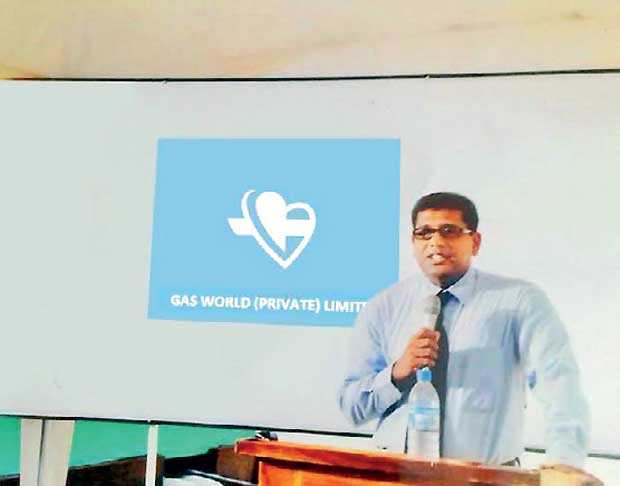 Oxygen given during surgery remains a key factor to be considered in the hospital sector. When it comes to quality levels of the oxygen given for surgery, compromising on standards can threaten lives considerably, according to industry experts.
According to Gas World (Pvt) Ltd, an associate company of Industrial Gases (Pvt) Ltd, Sri Lanka's 1st globally certified provider of oxygen and nitrogen, the quality of oxygen given for surgical and medical procedures is of uttermost importance.
Industrial Gases the parent company of Gas World, is a totally Sri Lankan owned and managed company, specializing in oxygen and nitrogen solutions for industrial and medical purposes for over twenty-five years. Since the market for medical gas has been growing since 2012, the company has strategically invested in building new capacity through the installation of a dedicated state of the art cryogenic medical oxygen and nitrogen manufacturing plant.
Industrial Gases is the first and the only gas company to be "Good Manufacturing Practices" certified in Sri Lanka; the company adheres to World Health Organization recommended GMP guidelines with US, BP or European Pharmacopeia standards that are monitored by the National Medicines Regulatory Authority (NMRA), Ministry of Health, Sri Lanka. " Achieving the highest possible standards is a priority for us not just as a company but also for the growth of the industry," says Sumith Guruge, Chairman of Industrial Gases, the parent company of Gas World," Having operated in an industry without specific, globally recognized parameters of quality levels established, we have had to virtually develop the standards in benchmarking,with the support of Messer Industries of Germany our partner in Regulators and Equipment. "
Commenting on the gas sector in Sri Lanka, Dr. Parakrama Herath, Director Compliance of Gas World, whose expertise is recognized as an authoritative opinion on the subject in the industry, says that we have in place international guidelines to comply with global standards.
Dr Parakrama is credited with developing benchmarking standards for the Sri Lankan gas sector and has over 25 years experience in the Pharmaceutical Industry.
Industrial Gases also has one of the most advanced manufacturing plants in Sri Lanka for the production of liquid oxygen. " State-of-the-art technology that together with global best practices is the combination that is operational at Industrial Gases. The process may seem simple enough but it is liquid oxygen in its purest form, specifically required for numerous surgical and medical needs. " Guruge adds.
Industrial Gases also has one of the biggest storage capacities for liquid oxygen and liquid nitrogen, which can easily fulfill the requirements of an individual organization for a month. Additionally, there is a standby Air Separation plant and back up plants that are large enough to supply all the hospitals in the country. The company provides bulk medical liquid oxygen to over 10leading hospitals in Sri Lanka and is focused on maintaining standards as industry parameters, he reiterates.
Lanka Carboincs (Pvt) Ltd, a subsidiary of Industrial Gases, recently pioneered developing green manufacturing carbon dioxide. The Company commenced operations with a carbon dioxide recovery plant near the Sevanagala Sugar Factory where the gas is released as a by-product. Having created carbon credits for Sevenagala Sugar and taken the initiative towards creating an environmentally sustainable business, theventure also contributes towards reducing imports and thereby preserves foreign exchange for the country.This process is far greater than that of burning fossils fuel to make carbon dioxide , a measure adapted by many but one which yields low quality output and needs greater cleaning and is also impacting the environment, Dr. Parakrama adds.
Sumith Guruge and Dr. Parakrama stress on sustainability as a factor that drives the company ; "sustainable practices are important for the gas industry – instead of burning more fuel, we should be looking at preserving the environment with renewable systems."
Innovation has also been a key strategy for Industrial Gases that commenced operations under Sumith Guruge when he purchased the majority shares of the company in 2006. " We see potential and growth for the sector and we believe that it must be managed with world class inputs" he says in conclusion.