---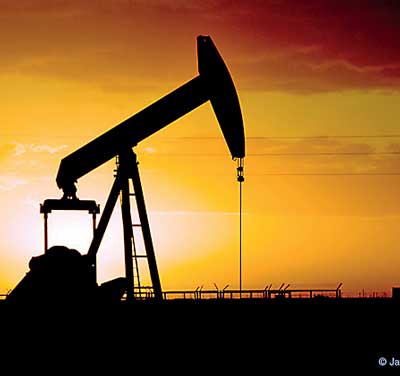 AFP - Oil prices bounced yesterday, with Brent climbing back above $40, as traders digested falling US output ahead of a producers' meeting this month to discuss a proposed output freeze. US p r o d u c t i o n fell for the 10th time in 11 weeks, to 9.0 million barrels per day in the week through April 1, the lowest level since November 2014, according to d a t a from the US Energy Informat ion Administration. Commercial crude stockpiles in the world's top oil consumer also dropped, indicat ing stronger demand.
At around 0720 GMT, US benchmark West Texas Intermediate for May delivery climbed $1.03, or 2.76 percent, to $38.29 and Brent crude for June was up 83 cents, or 2.10 percent, at $40.26. Prices retreated Thursday following a five percent rally the previous day in reaction to the decline in US inventories. But traders are setting their sights on the April 17 meeting in Doha among crude producers led by Russia and Saudi Arabia to discuss measures to stabilise prices, including an output freeze at January 2016 levels.
There have been conflicting signals on whether such an agreement would be reached.Saudi Arabia has said it will only agree to limits if others followed suit, while Iran said it is still ramping up production after Western economic sanctions were lifted only in January. "Unfortunately, history is against anything (concrete) coming out of the Doha meeting," analyst David Lennox of Fat Prophets in Sydney told AFP. "But a lot of OPEC countries are feeling great economic pain, which might give them the impetus to take some positive action in cutting production," he said.