---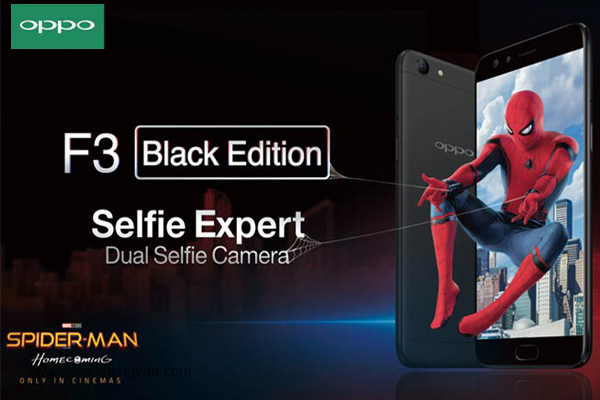 The ever-evolving Camera Phone brand OPPO has established an association with Sony Pictures on the much-awaited superhero movie, Spider-Man: HomeComing, in theaters from 08th July.
The story begins with young Peter Parker/Spider- Man (Tom Holland), who made his sensationaldebut in Captain America: Civil War, begins to navigate his newfound identity as the web-slinging super hero in Spider-Man: Homecoming. Thrilled by his experience with the Avengers, Peter returns home, where he lives with his Aunt May (Marisa Tomei), underthe watchful eye of his new mentor Tony Stark (Robert Downey, Jr.). Peter tries to fall back into his normal daily routine – distracted by thoughts of proving himself to be more than just your friendly neighborhood Spider-Man – but when the Vulture (Michael Keaton) emerges as a new villain, everything that Peter holds most important will be threatened.
Sony Pictures and OPPO also brought their fans an interesting comedy together with a special Spider- Man: HomeComing cosplay capturing the audience's attention and giving them agreat time.
Sharing views on the association, Sony Pictures said, "It's such a pleasure & a delight to be partners with OPPO for the release of Spiderman: Home Coming. It's a great an exciting partnership as both share the same passion in bringing the uniqueexperiences to a young audience"
With this association, OPPO will be further strengthening its foot in the entertainment sector with movies to engage with fans and the youth. This is the second association of OPPO engaging with movies. Last October, OPPO had associated with Dr. Strange and held a special screening forthe same. Commenting on this association, Tom Zou CEO of OPPO Lanka said, '"We are extremely excited to associate with Sony Pictures and showcase 'Spider-Man: HomeComing' in Sri Lanka to our consumers. Being a global leader in the smartphone industry, this association willfurtherpave away to interact with the fans and youth and we look forward to provide them with more channels of entertainment in the nearfuture".
As a part of this association, OPPO has also launched a new TVC in collaboration with Spider-Man: HomeComing. The TVC showcases OPPO and Spider-Man: HomeComing association along with its newly launched OPPO F3, the Dual Selfie cameraphone which caters to the audience's need of widerand better selfies. With Double View Group Selfie Camera and powerful specs, the OPPO F3 can help you click pe rfect selfies on one go. Go to the link - https://youtu.be/V1NT83MCy7w
Along with the release of the movie, OPPO has planned to run an online campaign, starting from 09thJuly 2017 after the release of movie till July 25th. The consumermay buy an OPPO F3 and upload theirselfieon Facebook or Instagram with hashtags #OPPOxSpiderMan and #OPPOF3, the lucky winners stand a chance to win free tickets of the movie!
Sony Pictures Entertainment (SPE) is a subsidiary of Sony Corporation of America, a subsidiary of Tokyo- based Sony Corporation. SPE's global operations encompass motion picture production and distribution; television production and distribution and distribution of entertainment in more than 142 countries
Let's keep an eye to see what OPPO has in store for its consumers with this partnership.