---
Employees of the Hambantota Port who are now facing the possibility of mass layoffs may be recruited by the Sri Lanka Ports Authority or the new owners of the port, China Merchant Holdings, depending on qualifications, a Sri Lankan minister said this week.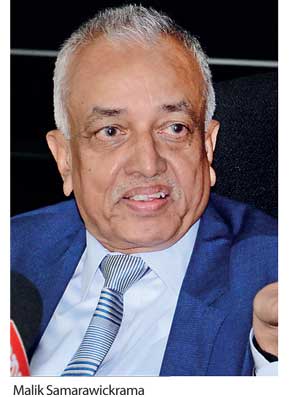 "It's in the agreement (for the sale of the Hambantota Port) that depending on the qualifications, they (China Merchant Holdings) might recruit, because they also need workers," Development Strategies and International Trade Minister Malik Samarawickrama said at a media briefing.
He also added that the Sri Lanka Ports Authority may also recruit individuals that it needs from the current workforce of the Hambantota Port.
Samarawickrama stressed that there is no conspiracy to layoff the 483 employees of the Hambantota Port. "We have no intention of laying them off, and neither does that company (China Merchant Holdings). The two shareholders of the port, the Ports Authority and the company will negotiate and come to an agreement," he said. However, he refused to promise that all employees of the Hambantota Port would be given new jobs at either entity.
The Chinese state-owned China Merchant Holdings is expected to sign the agreement to purchase 80 percent of the shares of the Hambantota Port from the Sri Lankan government for US$ 1.12 billion on January 7th or 8th, Samarawickrama noted.
He had also revealed that over US$ 9.5 billion in investments, expected to employ over 400,000 Sri Lankans, are expected to realise from Chinese operations in the Hambantota Port and Special Economic Zones that would crop up around the region in the future.
The current employees of the port are working under the Magampura Port Management Company, which is a fully-owned subsidiary of SLPA, and had halted work and protested for over one week demanding that they be absorbed into the cadre of the SLPA.
The protests were also marked by the Sri Lanka Navy assaulting a journalist, which Samarawickrama refused to comment upon, and said that justice would work its course if the journalist has filed a complaint.