---
The new Inland Revenue Bill, which will be presented to parliament this month, will withdraw the powers vested in ministers to grant tax concessions in an ad-hoc manner, the country's Finance Ministry said.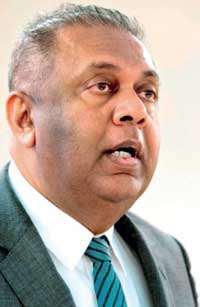 The new revenue law, according to the Finance Ministry will introduce a transparent policy on tax concessions, so that investors, both foreign and local, won't have to go after corrupt politicians and officials to obtain tax concessions for their projects. "Since this Act clearly defines tax concessions available to any investor, any investor can recognize beforehand the tax concessions they deserve," a Finance Ministry statement said. The Finance Ministry alleged that during the previous Rajapkasa regime, ministers made use of the Strategic Investment Act to grant long-term tax concessions to their henchmen and investors who were willing to pay them handsome commissions.

"This situation has led to 10 percent of the population of the country to enjoyed 54 percent of the economic benefits," the ministry statement said.

"With the introduction of this Act, the discretionary power vested in the Minister of Finance to grant tax concessions will also be negated," it added.
Hence the ministry urged public not to be misled by the malicious campaign that is being carried out by opposition politicians to discredit the new revenue bill.

Meanwhile, aiming at strengthening the economic freedom of the public, the government will be launching eight new concessionary loan schemes in September for diverse beneficiaries including entrepreneurs, small and medium scale industrialists, farmers and journalists through state and private sector banks introducing tax concessions and tax holidays in comparison to their investments for each and every sector of the economy.