---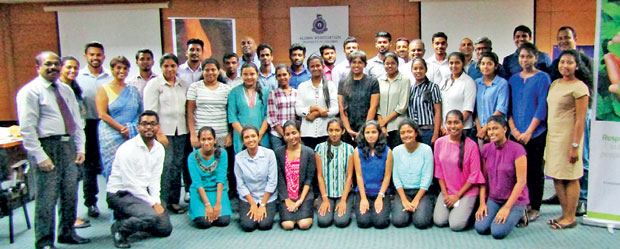 Recognizing the importance of industry – university partnerships in preparing the youth for the future, Nations Trust Bank made certain interventions recently to develop soft skills of undergraduates and sensitize youth on sustainable development.

These interventions were made possible as a result of its collaboration with the University of Colombo Alumni Association and the student society - Base for Enthusiasts of Environmental Science and Zoology (BEEZ) of Faculty of Science.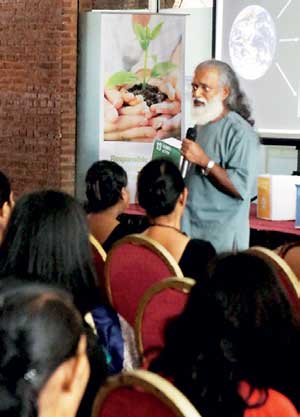 In terms of the soft skills development, 31 students representing Faculties of Arts, Management and Science were hosted to an interactive workshop held recently at the Nations Trust Bank's Hive Training Centre, where students were exposed to techniques enhancing their emotional intelligence, interpersonal communication and personal resilience. The subject expertise was provided by Bridge Partnership through Keshini Jayawardena. Members of Nations Trust Bank's senior management team volunteered for this workshop and will be mentoring these third-year undergraduates over the next three months. This is the second such workshop that had been conducted this year as a result of the partnership between the University of Colombo Alumni Association, Bridge Partnership and Nations Trust Bank. Feedback from the students who were part of the first workshop held in July this year, revealed that they have already identified skills gaps and are taking measures to address them includingin taking up volunteering opportunities.

With regards to sensitizing youth on sustainable development, the bank sponsored a 'Green Gen' Conference and the awards for environmental competitions organized by the Base for Enthusiasts of Environmental Science and Zoology (BEEZ) involving the youth was held at the Trace Expert City recently. The event was attended by 200 participants including school students, undergraduates, and youth from the private sector and featured topics such as circular economy, social entrepreneurship, environmental research and conservation with experts such as Prof. Sarath Kotagama, Prof. Savithri Gunathilake, Dr. SumithPilapitiya, Jagath Gunawardhana, Chintaka Abeysekara, and Achala Samaradivakara. Sustainability Manager of Nations Trust Bank, Adheesha Perera, alsomade a presentation of how youth could engage with the private sector on sustainable development. The bank had previously supported BEEZ with a tree planting campaign within the University of Colombo.