---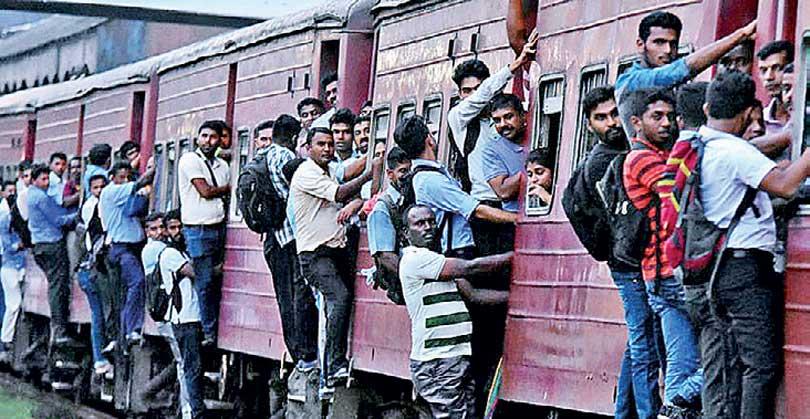 The National Chamber of Exporters (NCE) which services the most vital component of the economy, namely exports, yesterday expressed its utter dismay at the failure of the political leadership to have acted and halted the ongoing railway strike.

The chamber stated that the objective behind the timing of the many work stoppages including the railway strike, which has caused immense suffering and hardship to the general public and significant damage to the economy, is obvious to everyone.

"During the past days the country has been able to witness particularly over the television channels, print media and social media clips, the suffering and the dangers encountered by the travelling public who have been forced to cling on to the very few crowded trains, dangling on foot boards.

"They include innocent school children, patients travelling to hospitals and ordinary workers who need to report to their work places on time to avoid disciplinary action. "Parents have been equally concerned regarding the fate of their school going children, some of whom are known to have fainted, and fallen sick in crowded trains," NCE said in a statement.

The chamber said it was appalled to see the "lack of leadership bordering on utter callousness on the part of the State authorities to promptly move to resolve such issues or to declare such services as essential services."
"Failure to do so for so long only enhances the indiscipline and lack of law and order that is prevalent in the country," it added.

President Maithripala Sirisena signed the special gazette notification declaring the railway service as an essential service last evening, the Transport and Civil Aviation Ministry said.
With regard to the adverse effects on the economy, NCE said its member enterprises have been severely affected by late attendance of staff, and particularly those engaged in manufacturing activities.

"This has necessitated increasing or extending production shifts to catch up on time incurring additional costs to avoid losing credibility with their buyers."

NCE added that negative developments like this allow Sri Lanka's competitor in the exports sphere to gain advantage

The chamber said while these issues adversely affect our exporters, their counterpart in competitor countries gain at the expense of our exporters and the country at large.
It is now reported that Immigration and Emigration Department staff are to embark on a 48-hour work stoppage that will also severely affect activities in all ports and airports.