---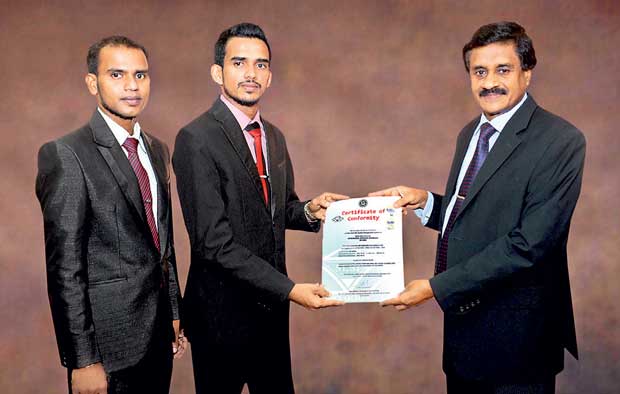 Fence wires and related products manufacturer, Mesh Mart (Pvt) Ltd has received ISO 9001 quality assurance.
This was the outcome of their high-standard products along with a commendable history of managerial efficiency. Being a pioneer in fencing solutions, Mash Mart is similarly into several other value-added products.
Mesh Mart Tiger Chainlink Fence, Mesh Mart Tiger Non Corted barbed Wire, Mesh Mart Tiger PVC Corted Barbed Wire are some of them.
Mesh Mart (Pvt) Ltd which saw its inception in 2013, is a proud sister company of Roofmart group of companies. It cuts a fine figure in the local market as it adds to the country's economy through their manufacturing in these times of many imports. It is also the number one where you could buy these products with a warranty.
"As we adhere to the international quality in our productions and administration, our customers are bestowed with the trust they often seek. Simultaneously, I need to remind of our staff members who have always stood with us for this victory", said Thushan Jayasundara, the Managing Director.