---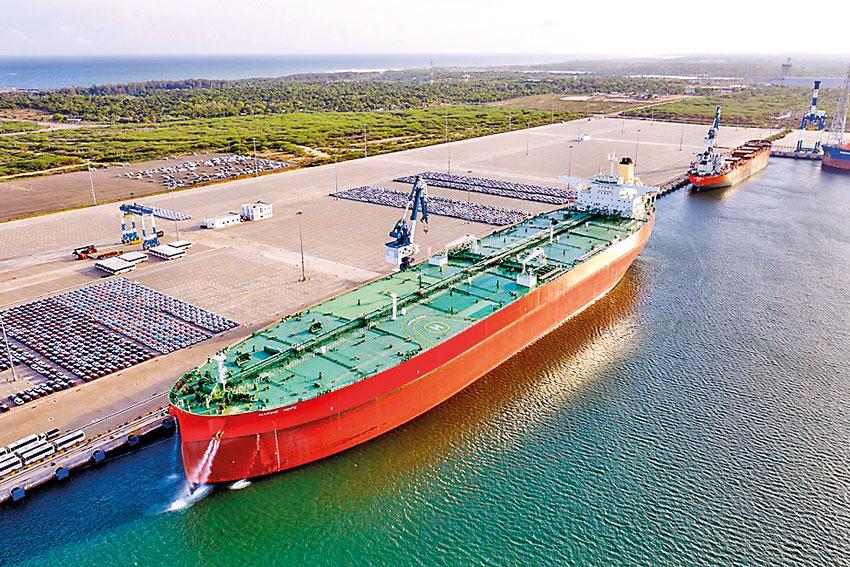 Crude oil tanker 'Marine Hope' sailing under the Marshall Islands flag called at the Hambantota International Port (HIP) for repairs recently.

With a gross tonnage of 159,962 and 332 meters in length, the tanker is the largest vessel to call at the port to-date.

Its repairs were expertly carried out by Colombo Dockyard PLC (CDL) with whom HIP has a collaborative partnership for floating repairs.

CDL, which has recognised HIP's potential for repair services, promotes the port widely, and was instrumental in the tanker calling at HIP. The collaboration is expected to bring more vessels of this size to HIP in the future, presenting a win-win for the port and CDL.