---
'idea2fund' – the year round venture competition powered by MTI Corporate Finance is on the verge of launching its 3rd wave this October.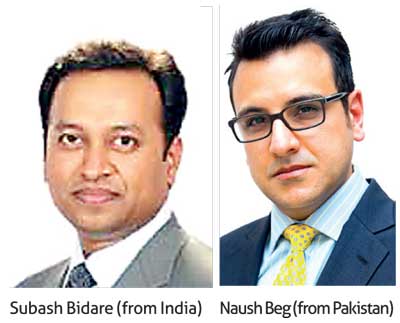 Since its inception in 2016, the mission of idea2fund has been to create a platform for prospective entrepreneurs to present their venture ideas, get linked with potential investors, be challenged and receive constructive feedback from pioneers in the respective fields. The first 2 rounds proved successful, having received over 300 applications from enthusiastic prospective entrepreneurs covering various spheres.

In its past two waves, idea2fund proved successful in scouting several great talents including the introduction of the mixed media lifestyle design brand, Bakamuna in 2016. According to MTI CEO, Hilmy Cader, "The role of conventional business models are being radically transformed by disruptive business models, and 'startups' will soon become the name of the game. We at MTI believe that this new breed of entrepreneurs will challenge the context of traditional business models, eventually leading to a fundamental change in the way wealth is created, accumulated and invested. idea2fund attempts to harness this talent and provide a platform to convert them into successful business ventures."

idea2fund is open to any individual with a winning venture idea - individually, collectively as a team of choice (2-3 members max) or even as an organization. It mainly targets 3 groups: students and early career professionals with the passion to venture out experienced professionals with a vision to invest their industry expertise more profitably and existing niche entrepreneurs looking to scale up their operations.

This year, idea2fund is ready to take on a new set of aspiring entrepreneurs on an exciting round of challenge filled competition including a concept presentation followed by a commercial presentation round, where shortlisted candidates will be having one-to-one meetings to pitch their business ideas directly to interested corporates and investors. The entry application to this year's venture challenge is now open to be downloaded from the following link: www.idea2fund.lk

MTI Corporate Finance is the corporate finance arm of MTI Consulting, a boutique strategy consultancy with a network of associates across Asia, Africa and Middle East. MTI Corporate Finance provides a comprehensive range of services, including due diligence, feasibility studies, funding new businesses or capitalization of existing ones – from IPOs to private placement facilitation, M&A facilitation, and advisory on governance, compliances and
risk management.