---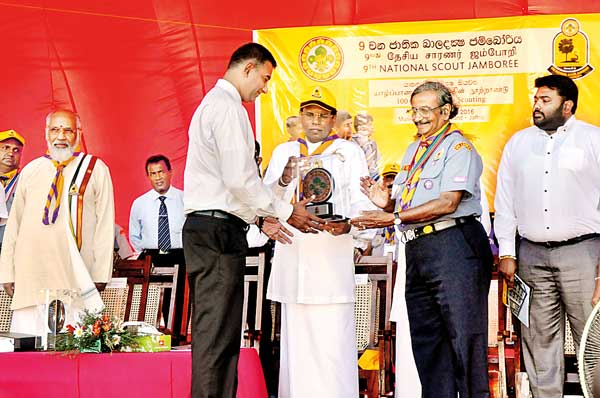 Lifebuoy Shampoo, Sri Lanka's trusted shampoo brand, which promises stronger hair, partnered with the Sri Lanka Scout Association to be the total haircare partner for the ninth National Scout Jamboree.
The week-long event which took place recently in Jaffna, coincided with 100 years of scouting in Jaffna. The event attracted over 8000 local scouts, over 200 scouts from Malaysia, India and Bangladesh and over 25,000 visitors.
This year's theme was 'Friendship and Understanding'. The Jamboree was declared open by President Maithripala Sirisena. "We are truly honoured to be part of the ninth National Jamboree as the haircare partner and this year's theme of 'Friendship and Understanding' is very closely related to the values of Lifebuoy Shampoo. Whilst fostering stronger bonds and bridging diverging worlds as a brand, it is also essential that we associate events of this grandeur that bring together people from different corners of our beautiful island. Nurturing an atmosphere of understanding that will allow us to build stronger bonds and grow friendships is of utmost importance to us," said Brand Manager Sudeeptha Seneviratne.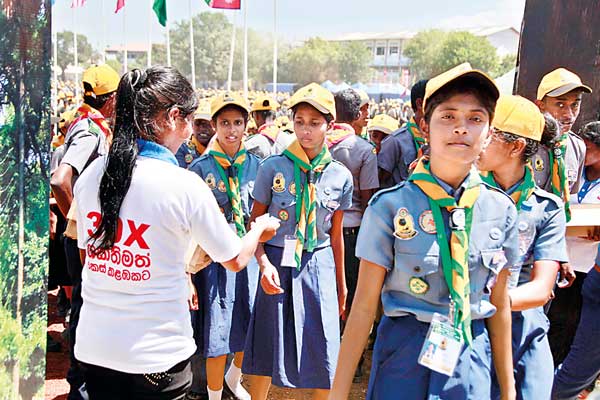 The scouts were divided into four camps and participated in a myriad of activities throughout the week ranging from adventure, skills, traditional games, to educational activities such as culture, the environment, health, archaeology and sustainable energy. Identifying the need for hygienic spaces for the scouts to clean themselves Lifebuoy Shampoo renovated and maintained all the shower stations for the jamboree and provided the kids with free shampoo during the course of the event.
"The Jamboree was a fantastic success and we greatly appreciate the support we received from Lifebuoy Shampoo that greatly improved the scouts' experience. This is the first time the National Jamboree has been held in the Northern Province which makes the theme of 'Friendship and Understanding' quite apropos," said Chief Scout Commissioner Nimal de-Silva.