---
LTL Transformers Ltd (LTLT), Sri Lanka's internationally-acclaimed transformer manufacturing company, has procured an order for the supply of 1,000, 11 kV/200 kVA distribution transformers, to the value of Rs.600 million, to the Lahore Electricity Supply Company (LESCO) in Pakistan.
According to LTL Transformers, it is, to date, one of the largest export orders procured by the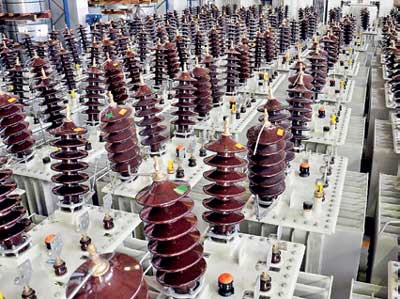 company, which has been manufacturing distribution transformers for over 30 years now. The company was the pioneering venture of LTL Holdings, set up in the early 1980s to meet the demand for distribution transformers to keep pace with the rapid electrification schemes islandwide.
Today it produces all Sri Lanka's distribution transformer requirements. Since then, LTLT has been successful in bidding at international level and securing tenders for the supply of transformers to over 20 countries.
The company is proud that it has been able to capture a sizable section of the international market, earning substantial foreign exchange to the country.
The transformer factory in Angulana, Moratuwa is one of the most up-to-date transformer manufacturing plants in the world where production conforms to the highest international standards.
Currently about 60 percent of all production at the factory is for export orders. Today, LTLT has spread its wings to most parts of the world, riding in its exemplary performance and track record and ability to now compete internationally to procure assignments abroad, brining pride and glory to Sri Lanka.
LTLT is therefore justifiably proud to bring honour to Sri Lanka, proving once again that given the correct environment, training, teamwork, perseverance and hard work, Sri Lanka can aspire to be world class.