---
Jetwing Symphony PLC saw its net losses getting widened during the September quarter (2Q20) amid the deadly blow delivered by Easter Sunday attacks in April, as tourist arrivals to the island nation plunged.

The company reported a net loss of Rs.291.5 million for the period under review compared to a loss of Rs.236.9 million a year ago with the revenue coming down 18 percent year-on-year (YoY) to Rs.675.5 million.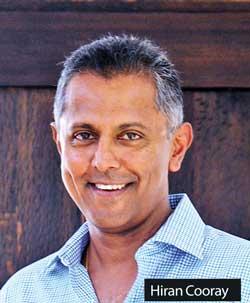 The loss per share for the period widened to 58 cents from 47 cents.

The operating profit of the firm fell 52 percent YoY to Rs.115.2 million.

The company owns and runs five luxury properties in Yala, Dambulla, Kaduruketha, Pottuvil and Colombo. Two other luxury resorts in Kandy and Uppuveli are to be launched shortly.
Jetwing Symphony Chairman Hiran Cooray said the hotel Jetwing Kandy Gallery is on schedule, and the new property is expecting its first guests on January
14, 2020.

Acknowledging the financial toll in the short term due to Easter attacks, Cooray doubted whether the country's tourism industry could experience its regular flow of business in the current financial year.
"Many companies have reduced rates considering the impending drop in tourist arrivals, and this has resulted in a price war between hotels and travel agencies to win whatever business at hand. "Focusing on the short-term now seems futile, and it is certainly more fruitful to look at the long-term future of your company and the country at large," he said. Jetwing Symphony posted its first profits in the final quarter of FY18/19 since it became a publicly listed company on the Colombo Stock Exchange. The Cooray family owned Jetwing Symphony Limited went public in December 2017 offering 50.2 million shares or 10 percent stake in the company for a consideration of Rs.753.3 million. Employees' Provident Fund holds 7.06 percent stake in the company being the fourth largest shareholder.