---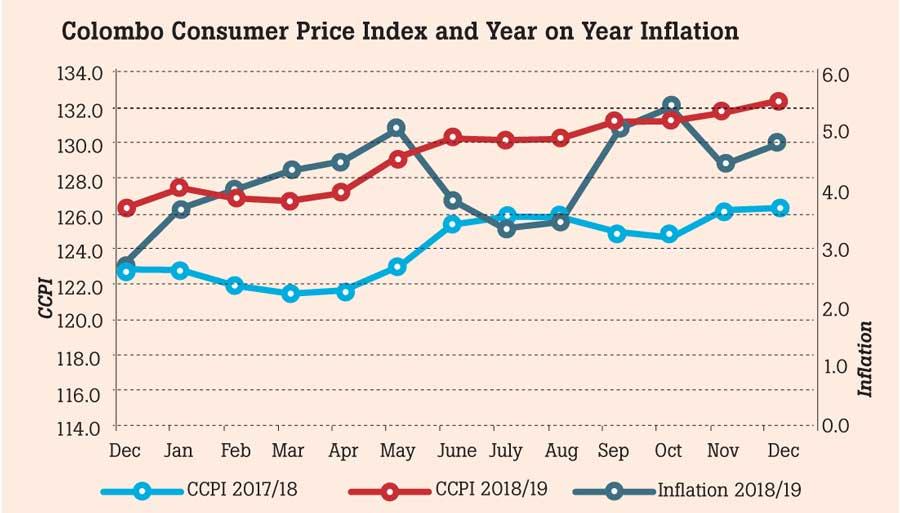 Inflation measured by Colombo Consumer Price Index (CCPI) surged to 4.8 percent in the 12 months to December from 4.4 percent in November amid sharp rise in food prices, the data released by the Department of Census and Statistics (DCS), showed. The index number grew from 131.7 in November to 132.4 in December.

The 12-month food inflation rose sharply to 6.3 percent in December from 4.6 percent in November. The non-food inflation also edged up to 4.3 percent from 4.2 percent
in November.

Despite significant tax cuts by the government, the traders are seen keeping prices at higher levels.

Food, specially rice and vegetables, have seen a sharp rise in prices, partly due to weather related reasons.
This has prompted the government to set up maximum retail prices on certain goods and cut import taxes on certain items such as wheat flour and potatoes.

Prices generally tend to go up since December being a festive month. The moving average inflation rate for the month of December was 4.3 percent, up from 4.1 percent in November.