---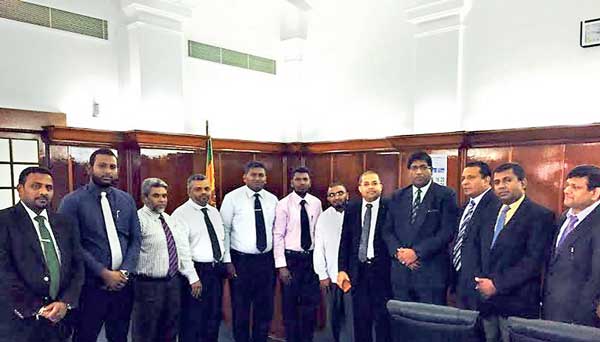 The Tiles & Sanitaryware Importers Association (TSIA), recently commended Finance Minister Ravi Karunanayke for maintaining the duty and cess reduction on imported tile and sanitaryware products in the budget 2017, which were announced in the previous budget. "Members of the TSIA have been very contented and expressed their gratitude to Minister Karunanayake and his officials for their professional and tolerant approach in supporting the import of these products," a TSIA statement noted. Tile and sanitaryware importers were facing a major issue with regard to duty and cess levies that were imposed upon them. According to TSIA, tile and sanitaryware were taxed at as high as 160 percent.

"Minister Karunanayake had helped reduce import duty and cess which used to be imposed at 160 percent from the budget hearing last year and had ensured that the abridged percentage remained intact after the recent hearing as well," TSIA said.

"There are a lot of threats in the market that the industry is facing. Therefore, we wanted to come out as a team and sustain an input mechanism. As an organization, we are of the view that there should be fair play. We no doubt respect local manufacturers and their stand in the industry. Tile and sanitaryware importers too play a vital role in catering to various other demands of the industry.
With the recent budget hearing and through Minister Karunanayake's continual interventions, importers can once again make available these products at a reasonable price," TSIA President Kamil Hussain said.

As Sri Lanka's construction and real estate industries are now experiencing a boom, TSIA expects the demand for aesthetically produced tiles and sanitaryware will only continue to grow and in many of these occasions, the local manufacturer is limited when it comes to supplying to a higher demand in tiles and sanitaryware.

"And with the current trajectory focusing on growth in the construction and real estate sector, this only means that demand would grow, especially when it comes to foreign funded mixed development and condominium projects," TSIA noted.

Many Sri Lankan importers bring down products from countries such as India, China, Germany and the UAE.