---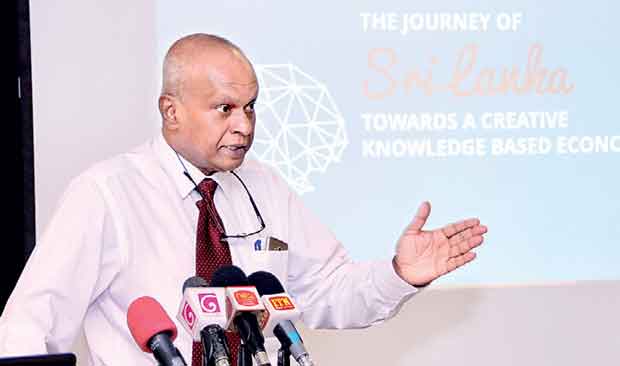 By Chandeepa Wettasinghe
The ICT Agency (ICTA) of the Sri Lankan government will be requesting the allocation of Rs.6 billion over the next three years in order to fund one part of the second phase of the free public Wi-Fi Initiative, which will now be expanded to schools in the island.

"One issue is that the A-Level students are getting tabs and for them to use the tabs, the schools should have connectivity. So, what we have done is that we have linked the two. Starting with 2,800 schools, we're giving kids the tabs, we're connecting those schools and in each school we will give two public access points," ICTA Acting CEO Dr. Ajith Madurapperuma said.

He said that after the 2,800 initial schools have received the facility, the project will be expanded to all the schools in the island.

"Phase two, for the 2,800 schools, the cost is going to be about Rs.2 billion a year. For three years, we have asked the government to support it. After that also the government will support it but it will go to the Education Ministry," Dr. Madurapperuma said.

Under phase one of the public Wi-Fi Initiative, 600 public locations such as train stations, bus stations, parks, libraries, universities and tourist attractions now have the free Wi-Fi infrastructure, expanding from the 26 locations, which had the facility at the project's launch in March 2015.
Phase one cost the government zero in public funds, since the telecommunication service providers had undertaken the development as a public service. Currently, there are 283,783 Sri Lankans who have registered for public Wi-Fi and over 24,000 gigabytes of data has been consumed through the initiative over the last 12 months.

There is a monthly limit of 100 megabytes for each account, which is linked to a National Identity Card and Dr. Madurapperuma said that if the government is willing to accept the escalating costs, this monthly limit could be expanded. He also noted that further initiatives under phase two include setting up a Wi-Fi zone in each Grama Niladhari Division in the country and at 3,500 government offices.

The public Wi-Fi Initiative was one of the election promises of the current government, to enable the youth across the country to learn and engage in digital businesses.