---
The International Chamber of Commerce (ICC) Founded in 1919 following aftermath of the First World War. ICC was built on the conviction that strong commercial ties between nations would ultimately reduce the risk of war and armed conflict. Since that time, ICC has been at the forefront of advancing peace and prosperity globally.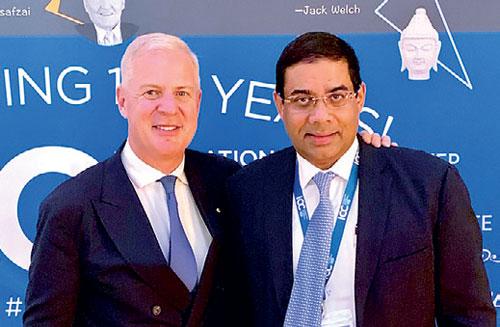 Today, that mission includes making business work for everyone, every day, everywhere by providing solutions for economic growth and opportunity for all. The Centenary Summit of ICC took place on May 28th at the Hôtel Salomon de Rothschild in Paris.

The Summit featured distinguished corporate leaders as well as influential figures from political and civil society, the Summit provided a platform for engaging discussions on how the private sector can pioneer solutions to help address important global challenges, such as world trade reform, climate change, rising inequality, digital inclusion and long-term market incentives.

Over 400 participants from over 60 countries including six Past Chairs of ICC and three Past Secretaries Generals attended the summit.