---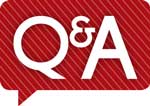 The recent growth of apartment complexes in Colombo and its suburbs is quite evident to the naked eye. However, potential locations such as Colombo 12 or otherwise known as Hulftsdorp, have not been largely targeted by developers for residential purposes. Hulftsdorp is largely known for the courts and is surrounded by law firms and busy shopping streets. With high-rise residential developments being scarce in the location, Glorious Residencies began to cater to the buyers interested in Colombo 12.

Lamudi Sri Lanka was given the opportunity to interview the Chairman of Glorious Residencies, M.P.L. Ariyaratne, to learn about the project and about the developer's view on the booming real estate market of Sri Lanka.

Tell us a bit about Glorious Residencies and why you targeted Colombo 12.

The inception of Glorious Residencies happened here in Colombo 12, which is one of the most densely populated and economically developed regions in Sri Lanka. While many people live here, they're unable to move to another area, since their livelihoods are tightly intertwined with this region. When we launched our business in 2005, we noticed that this region has a housing and population issue. This was the inspiration to create Glorious Residencies. We built it with 88 apartments, as our small contribution to easing the population issue here.

How would you describe the future demand for apartments in Colombo?

As of now, there are numerous residential projects being constructed in Colombo. However, we believe that these projects aren't sufficient to handle the population growth of the city. There's a belief among some, that there may actually be a surplus of houses in Colombo. But, we think the number of house hunters would increase faster than a number of houses that would be available to them. Hence, we don't think there are reasons to be concerned.

What are the main factors that influence the prices of properties in Sri Lanka?

One of the main factors is the availability of properties in a given region. If the scarcity of properties is high in a certain area, then the prices will go up. Another important aspect is the safety and the availability of amenities of a given property. For example, in recent times, due to heavy rains across the country, some regions experienced floods and landslides. Such properties that were at risk of natural disasters saw their value go down, while properties that were safe from calamities that also offered a wide selection of amenities saw their prices increase rapidly due to heavy demand.

What have you found to be the major barriers in the real estate market? What would you like to see improved?

One of the biggest barriers seen in the real estate industry right now is the high-interest rate for obtaining a loan from a financial institute. Typically, when someone decides to buy a house, he or she will do it as a way of fulfilling a primary life goal. Therefore, if the obstacles to obtaining a loan are removed, it will encourage more people to buy properties from the local market.

What would be your advice to the local government in order to facilitate foreign investment?

Obviously, the facilities provided to foreign investors must be increased. Fewer barriers to invest in Sri Lanka, the more likely they will come here. For example, the plan to relax the regulation which only allows foreigners to buy a property above a certain floor would motivate them invest further in Sri Lanka.

On the developers' perspective who have the BOI approval, there is the barrier of importing construction materials from abroad due to high import taxes. In fact, the tax alone that needs to be paid can be twice as much as the actual price of such materials. Government concessions for such a situation would promote Sri Lanka further as an investment paradise.

What is the current role of the internet within the real estate industry? How has this trend affected your business?

E-commerce activities have made busy lives of the modern-day city dwellers far easier than ever before. We can easily find the information of the product we're looking for right in front of us and even order online to be delivered to the doorstep, thanks to the internet. Such convenience has also shown a clear positive effect in the property industry of Sri Lanka. Our business has also profited greatly thanks to the adoption of Internet-based facilities. Especially, the online platform offered by Lamudi, has helped us a lot to spread awareness about our real estate offerings. As a result, many people have contacted us to learn more and purchase our properties.