---
Sritrims (Far East) Ltd which is a fully owned Hong Kong-based company in Sri Lanka celebrated their 20th anniversary last week in their Sri Lankan liaison office.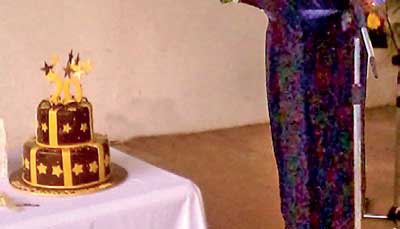 Sritrims (Far East) Ltd is supplier and manufacturer in the fashion Industry servicing top brands in the World with its products such as fashion accessories. Sritrims is a brain child of Nishantha Delgoda and one of the first Sri Lankan companies to ascertain Okeotex 100 from Germany in the year 2000. Sritrims (Far East) Ltd Managing Director Nishantha Delgoda speaking about 20th anniversary said, Sritrims is the oldest Sri Lankan fashion accessory company presently in operation. He also stated that their products are manufactured in Southern China and the operation is headed and controlled by Sri Lankans who work with the higher standards of CPSIA, USA, Europe standards as well as Okeotex 100. Sritrims produces and supplies a range of fashion accessories such as metal items i.e. buttons, eyelets, grommets, rivets, hook and bars, metal plates, in alloy, brass etc and all types of belts such as webbing, braided, plattered, leather , PU, wax coated and CanvQass under reputed brand names in the garment and fashion industry of the world.
The offices of Sritrims (Far East) Limited are operating in Sri Lanka, India, Pakistan, Turkey, Bangladesh, Indonesia, Vietnam and Singapore. Sritrims (Far East) Limited is working with reputed buyers such as Tema, Next, Sainsbury's, George, Peacock, M & S, Tesco, Animal, Landsend, Oshkosh, Nike, Decathalon, BHS, Ann Taylor, Polo, Walt Disney & Nike. They are an Okeotex 100 certified company along CPSIA certifications for European standards, he further said.
Sritrims (Far East) Limited is a member of the Speed Group of Companies, viz. Speed Water Systems (Pvt) Ltd., Speed Auto Care (Pvt) Ltd., Speed Motors (Pvt) Ltd., Speed Lands (Pvt) Ltd., Speed Leisure (Pvt) Ltd.