---
By Supun Dias
To mark 60 years of diplomatic relations between the People's Republic of China and Sri Lanka, a high ranking ministerial level delegation will visit Sri Lanka in March and April this year, Cultural Attaché of the Chinese Embassy in Colombo, Liu Dong, told reporters yesterday.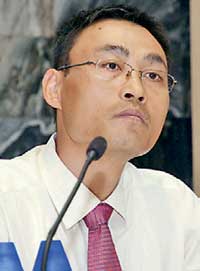 The objective of the visit is to further strengthen economic, cultural and bilateral relations between the two countries. Likewise a top level delegation from Sri Lanka is also due to visit the People's Republic of China shortly.
The timing of the visit will be an extremely interesting development at a time where a political firestorm has been sparked by the proposed Chinese development projects in Hambantota. Answering a question about a recent protest held in Hambanthota over the proposed Chinese Investments, the Cultural Attaché stressed that one single incident does not hamper the strong relationship between the two countries which dates back to 2000 years.
"Our relationship is based on a solid foundation ever since the rubber-rice pact, and since the two countries established diplomatic relations in 1957," he added.