---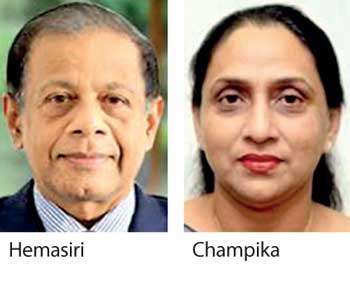 President Maithripala Sirisena has appointed former People's Bank Chairman and his Chief of Staff, Hemasiri Fernando as Chairman of the Board of Investment (BOI), on Tuesday.

Former BOI Executive Director Research and Policy Advocacy Champika Malalgoda has been appointed as the new Director General.
Dr. Nihal Samarakkody and Dr. Hiran Subasinghe have also been appointed to the board of directors of the BOI.

Development Strategies and International Trade Ministry Secretary Chandani WIjewardana told Mirror Business that the Presidential Secretariat had sent the relevant letters of appointments on 23rd (Tuesday).

The remaining directors are expected to be appointed in the coming few days.