---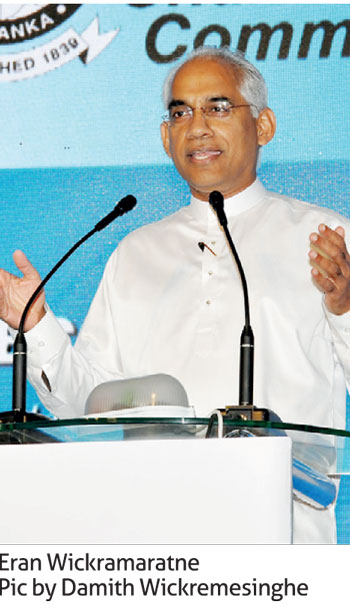 A firm talking state finance minister yesterday asserted that the controversial Hambantota port deal would go through regardless of the protests against it.

Highlighting there are "lots of opinions and silver bullets" sprayed over the topic, Finance State Minister Eran Wickramaratne said the government is confident and certain in its decision and would go ahead as planned.

"We are making decisions. We are going to sign the Hambantota port deal. We will go ahead with it. We have negotiated and we have negotiated far," said Wickramaratne, while addressing Sri Lanka Economic Summit 2017 in Colombo, this week.

While pointing out that he does not agree with the investments made in Hambantota by the previous regime, the minister stressed what has been pumped in cannot go to waste.

"I think they were big mistakes. But the real question is what you make of a mistake that has already been made," said Wickramaratne.
"Now the question is once those investments have been made, we need to make sure we are able to get the maximum from those investments. We will move on with it," he reiterated.

Reflecting similar sentiments, Central Bank Governor Dr. Indrajit Coomaraswamy in his address stated that the deal on Hambantota is one that was "highly misunderstood".

The inking of the controversial deal, he said would catalyze the much-required growth prospects for the region.

"It is shameful that since independence how little we have done for the people of that area. This investment will give the potential to transformation," he opined.

However, Dr. Coomaraswamy stressed the government must negotiate rigorously to protect public assets.

Meanwhile, the cabinet yesterday gave the go by approving the proposal to lease out the Hambantota port to China Merchants Company. (SAA)