---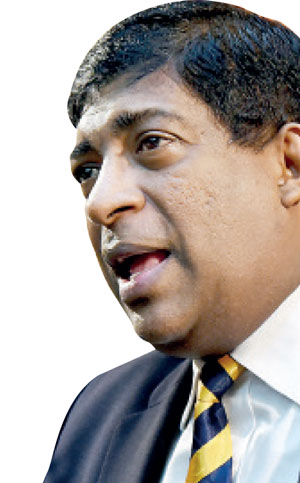 By Chandeepa Wettasinghe
The government will consider goods supplied by small businesses deemed to have paid the value added tax (VAT) for the purpose of VAT refunds for bigger businesses, the country's Finance Minister said yesterday.

"A number of trade associations came to meet us, and said that 'We want to purchase goods from small businesses but we can't claim VAT refunds because they are not liable to VAT.' We have to help develop small local businesses, so the government will intervene," Finance Minister Ravi Karunanayake said.
cord of the name and the National ID number of small business owners they purchased goods from, and provide them when claiming VAT refunds. "The government will consider that a deemed VAT," Karunanayake said.

Entities with less than Rs.10 million monthly turnover are not liable for VAT. The VAT rate was increased to 15 percent last month in an attempt to avoid a dangerous imbalance in the country's fiscal policy.

Karunanayake added that the legislation required to facilitate the new policy will be passed soon. He was not clear on whether the legislation will be passed through the Cabinet or Parliament. The Supreme Court is currently hearing a case on if it was legal for VAT to be increased without going through Parliament. However, Karunanayake claimed that it is only a tradition to present changes in taxation to parliament. Meanwhile, he said that the government became more enlightened about the VAT refund issue after 16 trade organizations came to meet him. "We bow our heads and accept that such a problem had arisen," he added.

However, he said that there are some organizations which claim fraudulent refunds, and that the implementation of the computer based tax system will free up more Inland Revenue Department Officers to take to the field to evaluate situations on the ground and increase tax collection. When asked how much of a dent the new VAT refund policy will have on the Treasury, Karunanayake said that it was negligible. He reaffirmed that VAT rates will be reduced "in a couple of months", as the government only needs funds to pay past debts, and there is "more than enough" funding to invest in future developments. The Treasury collected Rs. 325.40 billion in taxes for the first quarter of 2016. The Treasury has set a target of Rs. 1.41 trillion as tax revenue for 2016 in an interim report released recently, compared to an estimated Rs. 1.65 trillion in the budget last November. Tax revenue for 2015 was Rs. 1.36 trillion
CoU being misled by people with vested interests
In a response to the Customs Officers' Union (CoU) protest yesterday which opposed the proposed amendments to the Customs Ordinance, Karunanayake said only parties with vested interests are opposing the modernization of the Customs procedures.
"I don't know what arguments are there against modernization. These people are trying to raise issues without any knowledge of the matter. These people have vested interests," he said.
The CoU had said that the policymakers are being persuaded by those with vested interests to amend the laws, in order to evade taxes and have lower penalties on tax evasion. Karunanayake said that the amendments were in order to introduce scanning as a method to reduce individuals from engaging in fraudulent activities.

"We have begun a whitepaper on this. I don't know why people are against modernization," he added.
He said that the scanners will be set up within the premises of the Sri Lanka Ports Authority.