---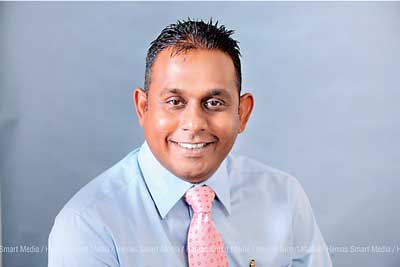 Fairway Holdings, established by well-known entrepreneur Hemaka de Alwis, is preparing to go to the next level of corporate dynamism by strengthening its management team.

As a home-grown Sri Lankan corporate, Fairway Holdings is known for its pioneering spirit and rapid growth. Continuous innovation and consciously raising the bar has been the cornerstone of our success.
Our visionary approach and steadfast commitment to integrity has not only brought uniqueness in what is offered to our customers but has also won us their trust. This trust has transformed into unwavering loyalty over the years due to the high standards of quality we have maintained.

The rich legacy of Fairway Holdings in residential and commercial high rise developments dates back to 2007 with already completed multiple projects such as "The Fairway on the Waterfront" The Fairmount and Fairway Sky Gardens. To-date, we have successfully handed over 300 plusmuch sought after vertical living solutions to our valued customers. This figure is set to climb rapidly in the coming years,reaching a total of 770 now in the pipe line, as our ongoing projects - the Elements, Fairway Galle,Urban Homes Fairway Koswatta and our latest project in Kirulapane draw to completion in the next couple of years.

Extending our business acumen into a plethora of diverse ventures, today we maintain interests in Leisure, Aviation, Trading, Pharmaceuticals, Bio Technology, and Financial Services. A key feature of our diversification success has been our ability to attract and sustain some of the best human capital from the relevant industries.

Imal Fonseka will join the Company as Group CEO. He was formally the CEO of Ceylon Biscuits and the Managing Director of Hemas Consumer Brands. He has served on the boards of the Sri Lanka Insurance Corporation, Sri Lanka Investment Holdings, Chevron Lubricants (Lanka) and Eureka Technology Partners.

He is the first Sri Lankan to be invited to serve on the jury panel of EFFIES Asia-Pacific, Middle East and North Africa, as well as EFFIES Global. Imal has had his postgraduate education at the Indian School of Business and executive education at the Kellogg School of Management (Northwestern University), the University of Pennsylvania's Wharton School and Fundação Dom Cabral (Brazil).