---
The Public Utilities Commission of Sri Lanka (PUCSL) has announced that interest will be paid to electricity consumers on their deposits made when applying for connections.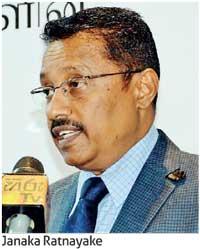 PUCSL Chairman Janaka Ratnayake announced an interest rate of 8.68 percent would be paid for 2021, starting from this week.

The benefit is provided to the consumer under Section 28 of the Sri Lanka Electricity Act, which specifies that an electricity consumer must be paid interest on the security deposit paid by his client company or licensee.

According to Ratnayake, the delay so far in paying the interest was due to a number of issues, including finalisation of the interest component to be paid. The guidelines for the interest payment were issued in
June 2018.

While Lanka Electricity (Pvt.) Ltd, a distribution licensee, will kick off the scheme, it alone will pay Rs.42 million annually to its customer base.

"We hope that in the future other licensees will implement this interest payment programme. When other electricity distribution licensees also implement this interest benefit scheme in the future, around Rs.1,200 million will flow into the hands of electricity consumers annually," said Ratnayake.
He added that the PUCSL would also implement regulatory measures to meet the aspirations of the licensees to maintain a high-quality and efficient electricity service.

Furthermore, Ratnayake stressed that over the next few years, the PUCSL is looking forward to implementing special programmes for the advancement of all sectors under its purview. With the roll out of renewed efforts, the PUCSL will push licensees providing utility services under the regulations of the commission to improve in their respective fields, he said.