---
Former Commercial Bank Chairman Dinesh Weerakkody has been appointed to the board of Hatton National Bank (HNB) as a Non-Executive Non-Independent Director with effect from June 29, 2017, according to a filing with the Colombo Stock Exchange.
Weerakkody, prior to this appointment, has served on the board of DFCC Bank PLC for eight years and Commercial Bank of Ceylon PLC for nine years.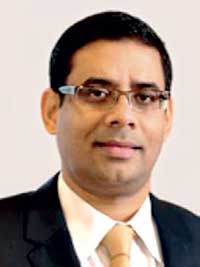 In 2015, Weerakkody was appointed by the government to chair a committee of senior bankers and economists to review the scheme of banking and finance companies consolidation that had been proposed by the Central Bank in its road map in 2014. Weerakkody currently sits on several other public and non-listed companies and is a council member of the Employers' Federation of Ceylon and
Sri Lanka Institute of Directors.
Weerakkody is a Vice President of the International Chamber of Commerce Sri Lanka and Chairman of the National Human Resource Development Council of Sri Lanka.