---
DSI recently opened yet another FitHub Concept Store on the 5th of March 2016 at Bauddhaloka Mawatha, Colombo 4. This latest retail concept provides shoppers with a truly immersive experience whereby; they can merge their fitness lifestyle with a shopping experience that is of an international standard.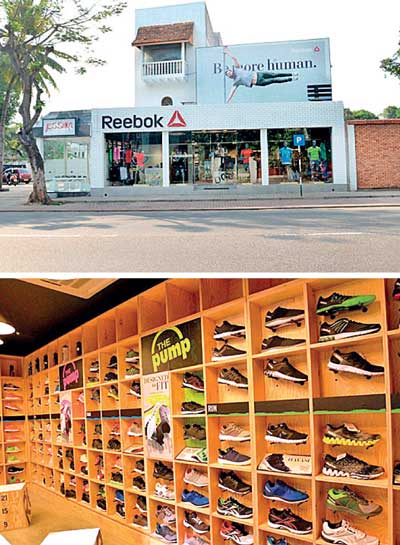 The Chairman of D. Samson & Sons (Pvt) Ltd, Nandadasa Rajapaksa was present at the grand opening, along with the Managing Director of D. Samson & Sons (Pvt) Ltd, Thusitha Rajapaksa, Director of D. Samson & Sons (Pvt) Ltd, Kaushalya Perera and other members of the senior management.

D. Samson & Sons (Pvt) Ltd is the main distribution & marketing arm of the DSI Samson Group. Speaking at the opening ceremony, Kaushalya Perera stated, "We are delighted with the fact that we were able to open yet another Reebok FitHub Concept Store in Sri Lanka. We at D. Samson & Sons (Pvt) Ltd are firm believers in Reebok's mission to inspire people to lead more fit and active life styles and we consider this store yet another step in the road to helping more and more Sri Lankans be fit for life".

Just as in the other Concept Stores at Maitland Crescent and Crescat, the store in Colombo 4 is designed to inspire people to move, to train, to get fit and have fun doing it. The FitHub Concept Stores are set up like a gym, to give the customer the inspiration they need to get active and fit. Customers are literally immersed in fitness as soon as they enter the store with products clustered together around the store according to his/her workout (Training, Running, Yoga, CrossFit and Classics), so it's easy for the customer to find exactly what they require. The store is staffed by passionate Reebok ambassadors who will help fitness enthusiasts in Sri Lanka find the gear they need for their workout.

Reebok International Ltd., headquartered in Canton, MA, USA, is a leading worldwide designer, marketer and distributor of fitness and lifestyle footwear, apparel and equipment. An American-inspired global brand, Reebok is a pioneer in the sporting goods industry with a rich and storied heritage in running, training and fitness.

Reebok is on a mission to empower people to be fit for life and the FitHub concept is a game changer. Reebok wants people to be comfortable in what they're wearing and experience the products in a real life environment.

The latest addition to the global chain of Reebok FitHub is the place to go in Sri Lanka to find the latest, most innovative fitness and training products that Reebok has to offer.