---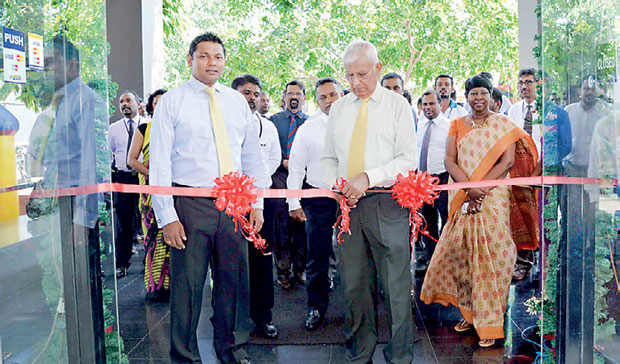 Chief guest D. Samson & Sons (Pvt) Ltd Chiarman Nandadasa Rajapaksa along with D. Samson & Sons (Pvt) Ltd Managing Director Thusitha Rajapaksa declare open DSI Mega 2016 shopping festival
The ultimate shopping festival, DSI Mega 2016 was declared open on 23rd December. Happening at the head office complex of D. Samson and Sons (Pvt) Ltd,at No. 257, High Level Road, Maharagama, the festival will also consist of a carnival with fun activities for the whole family.
Present at the event as chief guest was Nandadasa Rajapaksa, the Chairman of D. Samson & Sons (Pvt) Ltd, along with Thusitha Rajapaksa, the Managing Director of D. Samson & Sons (Pvt) Ltd, Kaushalya Perera, the Director of D. Samson & Sons (Pvt) Ltd and Ruwan Kannangara, Chief Operating Officer of D. Samson & Sons (Pvt) Ltd.
The festival, which will take place between the 23rd and 30th of December,2016 is the first such event organized by DSI as a way of catering to the end-of–the-year shopping needs of the people and ending 2016 with a bang.
As a prime commercial and shopping center in Colombo, the complex offers ample free parking facilities while the festival's stalls feature, shoes, accessories, apparel, electric appliances, mobile phones (as well as related accessories), computers, fitness equipment, motorbikes, mountain bikes, roofing solutions, solar power solutions, food & beverage items and financial services, all of which are available at lesser prices, special discounts and even free offers.
DSI invites all shopping enthusiasts to visit the festival, enjoy the carnival and join in the excitement!