---
By Chandeepa Wettasinghe
An apex professional and trade chamber in the construction industry is pushing for reforms in the manner contributions are made to retirement accounts at the Employees' Provident Fund (EPF) and the Employees Trust Fund (ETF) in order to minimize companies defaulting on such payments.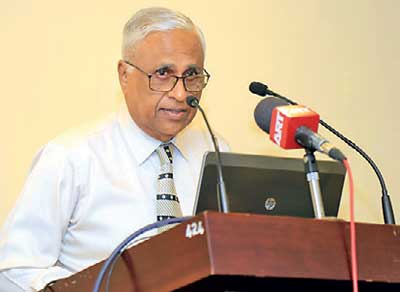 "With respect to EPF/ETF, the Chamber of Construction Industries (CCI) has been pressing to have personalized accounts, instead of the current company based accounts which keep on changing when the employees change, and also issue a smart card to easily find the details of each employee," CCI Secretary General/CEO Nissanka Wijeratne said. He was speaking at the ''Construction Industry and the Way Forward' seminar held at the National Chamber of Commerce of Sri Lanka last week.

Wijeratne noted how most workers in the construction industry were nomadic—frequently moving from one project to another upon completion of each project—which has complicated the processing of EPF/ETF payments.
A participant at the seminar said that due to this, the construction industry was the highest defaulter of EPF/ETF payments in the country.

Wijeratne said that if there was only one EPF/ETF account per worker, it would also be easy for the worker to find out whether the employers are paying their retirement benefits.

The construction industry is already highly challenged to find labour to complete their projects in a timely manner, with most of the skilled and unskilled labour required for projects going abroad, or seeking less strenuous jobs locally.