---
India has upped its tea exports to Iran despite US sanctions
Ceylon tea exports to Iran fell to 22, 263 MT last year
Tea smallholders appear to be facing the highest risk
Tea Board says planning to enter into 'barter' deal with Iran
By Nishel Fernando
Ceylon tea risks losing Iranian market permanently as India makes significant gains in tea exports to Iran despite US imposed unilateral sanctions, a senior industry official warned.
Ceylon tea exports to Iran last year declined to 22,263 MT compared to approximately 35,000 MT of exports prior to sanctions. Iran, which was the second largest buyer of Ceylon tea, has now fallen to the fourth position.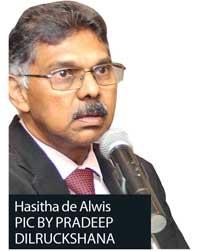 Meanwhile, Iran became the largest buyer of Indian tea replacing Russia last year with purchases of over 53,000 MT. India only exported 15,000-20,000 MT of tea to Iran prior to sanctions.

"We are not only losing that market, but the people of Iran are getting used to Indian tea, which is very dangerous, because Iranians buy particular type of tea , which is called 'tippy' teas. Most of our tippy teas exported to Iran grow in the low country region. If we lose the Iranian market, smallholders are going to be in trouble and our prices will go down," former Sri Lanka Tea Board (SLTB) Director (Promotions) and current Consultant (Global Campaign) Hasitha de Alwis said.
He made these remarks delivering the keynote speech at the fourth Annual General Meeting of Sri Lanka Association of Non-Vessel Owning Container Carriers (NVOCC) Agents (SLANA) in Colombo last week.

He pointed out that India benefited as it entered into a 'barter' style trade agreement with Iran while Sri Lankan tea exporters have been struggling to receive payments from Iranian importers.

"India is in a completely different playing field because India has been continuously buying oil from Iran and 40 percent revenue of oil purchases were settled by goods and services and in this basket of goods, tea takes the top most position," he elaborated.

The previous Sri Lankan government also pursued to enter into a two-year 'barter' arrangement with Iran to settle dues owed on Iranian oil worth of US$ 240 million with Ceylon tea exports.

Speaking to Mirror Business, SLTB Chairman Jayampathy Molligoda said that officials of Sri Lanka and Iran recently held discussion to enter into a similar arrangement.

De Alwis was confident that the current government would be able to reach an arrangement with Iran to continue Ceylon tea exports to that market with its foreign policy approach.

"We are trying to come up with some arrangement to settle our debts to Iran with the sale of Ceylon tea. The negotiations are going on. I would say with the government change, things are better. We are talking of a different foreign policy today, because COVID has made every country struggle," he added.

However, as the sanction waivers granted to several countries including India for oil by US President Donald Trump expired recently and amidst growing tension between Iran and the US, future Indian orthodox tea exports to Iran remain uncertain.

Further, Iran has also been increasing its domestic tea production to decrease reliance on imports.