---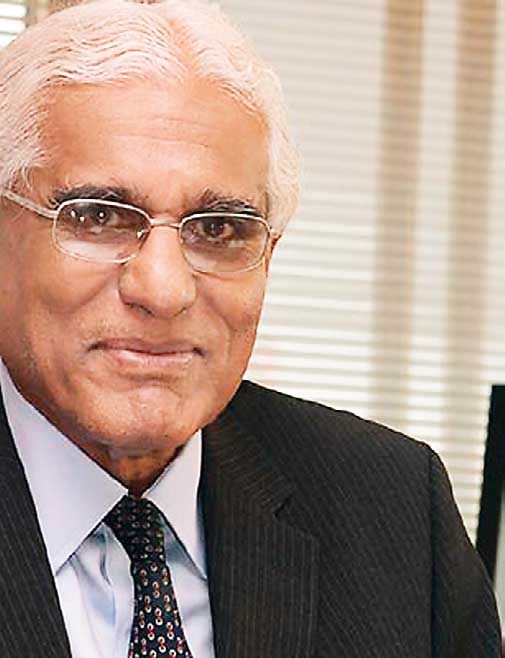 Sr i La n k a ' s Central Bank said it wanted to slowdown the growth in private sector credit to 20 percent by the end of 2016 while the money supply in the economy, measured by broad money (M2b) would also be contained to around 12 to 13 percent but said the monetary authority did not intend to crush the private credit as seen in earlier cycles. Sri Lanka last week raised its key policy rates by 50 basis points as earlier monetary tightening measures failed to tame the demand for private sector credit which has been growing by over 25.0 percent year-on-year every month since January 2016 creating inflationary pressures in the economy.
In May, Sri Lanka's private credit – the credit extended to the private sector by the banking system – grew by 28.0 percent or Rs.62.0 billion almost unchanged from 28.1 percent growth seen in April. "I thought that with the monetary policy transmission in place, would see some easing of private sector credit. That has not happened.
That continues to be buoyant and it is higher than the desirable levels of the moment," the Central Bank Governor, Dr. Indrajith Coomaraswamy told this reporter earlier on Friday. Dr. Coomaraswamy therefore feels the desirable level of private credit growth is around 20 percent for 2016. However this is five percentage points higher than what the Central Bank projected at the beginning of the year and in one instance they said any growth in private credit above 15.0 percent would be a sign of worry. Private credit is Central Bankers' nightmare as more growth could create inflationary pressures while curbing the growth beyond a level could also compromise on the economic growth. Meanwhile the overall monetary expansion of the economy measured by broad money or M2b is also intended to be contained to around 12 percent to 13 percent in 2016 from the current 16.5 percent to curb overheating of the economy, Nandalal Weerasinghe, Deputy Governor at Central Bank said.
The credit obtained by the government and government enterprises are also on the decline, the Central Bank officials said. Meanwhile Dr. Coomaraswamy said last week's rate hike was partly a decision to be proactive in avoiding a possible fisca l slippage due to the suspension of the Value Added Tax (VAT). He expressed his doubts if the government would be able to reduce the budget deficit by 2 percent as earlier intended as the suspension of VAT could threaten the achievement of revenue targets. "When there is a possibility of a slippage in fiscal policy, clearly monetary policy has to lean against that," he explained.
The last week's decision therefore demonstrates the monetary policy has acted as an anchor to the weakening fiscal policy. During the first five months, however the government revenue as a percentage of estimated Gross Domestic Product (GDP) has increased to 5.0 percent. However Dr. Coomaraswamy said the economic growth would not be slowed down by the rate hike and confided achieving of a 5.0 percent growth in GDP or even more in 2016. He said the Monetary Board saw some room to maneuver in July as the economic growth in the first quarter had been strong at 5.5 percent and some of the economic indicators such as expansion in Purchasing Managers Index, tourist arrivals, container and cargo handling have shown that growth momentum had continued.
Therefore Dr. Coomaraswamy attributed last week's decision to one of forward looking and a proactive measure to arrest potential slippages before they went out of hand. "You know what we like people to think of the Central Bank like they think of a doctor. That is; what the patient wants of his doctor is to diagnose earlier and be treated. Then the treatment is pretty mild. If you allow it to delay, then you will want to have a major operation. So, we want to be more forward looking in our policy making because we saw some of these issues emerging (and) we thought we should move ear ly, " Dr. Coomaraswamy added
Foreign reservesrise to US $ 6.4 bnin July
Sri Lanka's gross official reserves have increased to US $ 6.4 billion by the end of July 2016 from US $ 5.3 billion in June, according to latest data from the Central Bank. Sri Lanka in July issued dual tranche sovereign bond to raise US $ 1.5 billion at favourable prices from international capital markets and the proceeds are currently kept in a fiscal reserve to repay debt. According to data US $ 1.3 billion of foreign debt is due for repayment during July and August 2016 while another US $ 3.6 billion is due to be repaid during September 2016 and May 2017.
The foreign institutional inflows to the government securities (G-Sec) market have been satisfactory but there is a net outflow of foreign investments from the Colombo Stock Exchange. "The government securities market experienced a net inflow in the month of July, continuing the trend observed since the latter part of April," said the Central Bank's Director of Economic Research, K. M. Siriwardene. Last week's 50 basis points hike will further bode well to attract foreign inflows to the G-Secs as the Lankan treasuries would offer a higher risk premium to that of United States (US) treasuries due to further delay in a rate hike in the US due to global uncertainties.