---
At this week's ex-estate tea auction held on February 22, 2017, an invoice of PF1 from Carolina Estate, Watawala, established an all time Colombo Tea Auction record price of Rs. 640 for no less than 5 invoices of the PF1 grade and, all invoices were purchased by Uniworld teas (Pvt) Ltd., who is a leading buyer of both liquoring high growns as well as low grown teas, amidst stiff competition from another major multi-national buyer.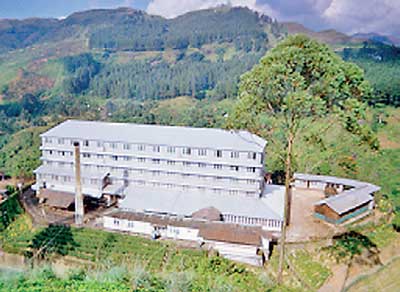 Three of these invoices were sold through the catalogue of Lanka Commodity Brokers Ltd., while the balance two invoices were sold by another broker.
Carolina Factory produces some of the best CTC medium grown teas and, is firmly established as one of the top selling marks on offer at the Colombo
Tea Auctions.
The Estate Manager, Prasanna Premachandra ensures a high standard of green leaf for manufacture and regularly monitors quality at the different stages of production. This estate is managed by Watawala Plantations PLC coming under the umbrella of Sunshine Holdings PLC.