---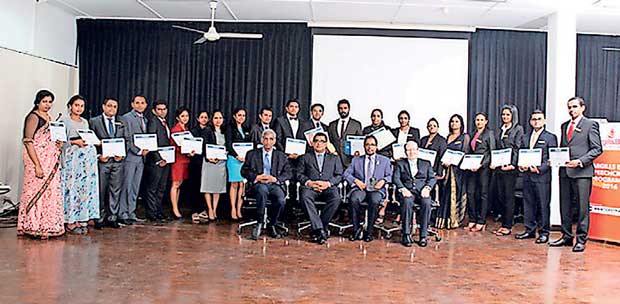 Cargills Bank, the new entrant to the banking industry with its innovative products, reputed for being the bank 'Banking on the human spirit' conducted its first-ever Speech Craft Programme exclusively for its staff.
This programme was coordinated with the HNB Toastmasters Club and was conducted for a duration of 10 weeks during which the participants were given an intensive training covering all aspects related towards developing their leadership skills apart from the ability to communicate effectively which is the main component of the Speech Craft Programme.
The objective of the program was to enhance their communication, language, team building, interpersonal communication, impromptu speaking and presentation skills of its staff in meeting the impending challenges. Twenty five staff members were selected to participate in this inaugural programme, which was the first-ever Speech Craft Programme to be conducted by the bank.
This programme has immensely contributed in enhancing the communication skills of the Speech Crafters and has given them the confidence to effectively address an audience and the ability to become trainers in joining the bank's existing team of facilitators.
The Grand Finale of the Speech Craft Programme was held recently at the Centre for Banking Studies, Central Bank of Sri Lanka in the presence of the bank's corporate management. The bank's Deputy Chairman Rajendra Theagarajah, who was the guest of honour, delivered the keynote address. Theagarajah in his address appreciated and recognized the value of Speech Craft Programmes which goes a long way in developing the skills of the participants.
The bank is to form its very own Toastmaster's Club shortly with the objective of taking the Speech Craft Programme forward.