---

From left: Tilan Wijeyesekera, Charaka Perera, Moderator Manohari Abeyesekera, Ravi Edirisinghe and Sanjeewa Samaranakaye
Pic by Waruna Wanniarachchi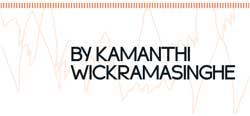 Marketing and finance are fundamental departments at any organisation. But usually they operate on their own without any connection to one another. While those in finance are often stereotyped, many business analysts believe that this disconnect is unhealthy for any organisation in the long term.

At a recently concluded seminar organised by Acclivity Training, the topic of aligning marketing and finance strategies for business success was discussed in detail.
In his keynote speech, Seylan Bank PLC Retail Banking Deputy General Manager Tilan Wijeyesekera spoke about the differences between being a marketer and a finance person and the difference between being a risk-averse person and a risk taker.

"Finance professionals see themselves as risk managers. In banks, we have stringent risk management processes. On the other hand, we need to understand finance-related professions. We also need to look at non-traditional industries because change is coming through from these industries. There are many problems with traditional organisations and if we don't evolve and understand what is happening in the world, we will not be able to survive. Financers need to take calculated risks. On the other hand, we have to focus on being sustainable and build sustainable business models." The speech was followed by a panel discussion, which focused on evening out the rivalry among chief financial officers (CFOs) and chief executive officers (CEOs).

In his opening remarks Wijeyesekera said that identifying people who take up the roles of CFO and CEO makes a difference.

"Leadership is one of the key issues and this problem emerges more among weaker leaders. This is because they are unable to get people to work together. I believe a lot in the informal structure because there's only a little you could do in a controlled organisational structure in terms of getting people together. Those informal occasions such as parties and office trips help them to build on their relationships and maintain those relationships in the long term. But some key points include leadership, common goals, grooming people as they come up the ladder and creating a team and performance culture."

Adding his comments from a marketing perspective, SLIM National Initiatives Project Chair and Laugfs Salt and Chemicals Chief Operating Officer Charaka Perera said that the rivalry among CEOs and CFOs has been a long-standing one.

"A majority of what finance people look at it is the cost. But if you convince them to look at it as an investment, the problem would be sorted out. I would like to place emphasis on three bottom lines that every business leader should know. One is the profit bottom line. According to finance people, the profit bottom line is independent to all other bottom lines. Finance people have to understand the top line, which is the revenue and that it is the bottom line of the sales function.

The topmost line is the consumer franchise. What marketers have to do is to support financiers. You need to be cross margin specialists and that helps you to get into the common language. The second bottom line is value analysis. When marketers build on brands, they don't add value. Both finance and marketing have to understand emerging trends. The third bottom line is Generation XYZ and they are not into wasteful managements.

In order to bridge this gap, many multinational companies have now appointed multifunctional teams. So they all have a sense of ownership and operate as a small board. They challenge boards to invest in product development as they look at investment in the topmost line. The future is what you need to invest in."

"Before you become a marketer or a financer, you were a human being," opined GAC Group Director/CEO Ravi Edirisinghe.

"What really troubles us from gelling together as human beings are factors such as pride, ego, not willing to accept our faults, being stubborn and so on. As humans, we have negatives, which don't allow us to get together as teams. In these organisations I have seen these undercurrents but if you analyse it, it's not due to finance or marketing power but the human being. Even the leadership should be responsible for this because sometimes they create these conflicts so they can thrive. They have a divide and rule concept."

Speaking in terms of breaking stereotypes directed at financiers, he opined that it should come from a person's basic education.

"If we have a close look at the curricula and the subjects we are being taught, it's finance, auditing, cost controlling and cost management. But now all three syllabuses, including chartered, CIMA and ACCA, are inclined towards non-finance subjects. If there's a finance subject, there's a non-finance subject to back it up. So, the new generation will be oriented towards the hybrid culture of marketing and finance."

Expressing his views Sri Lanka Telecom PLC Group Chief Financial Officer Sanjeewa Samaranayake said that the most crucial thing to evolve finance and marketing is to build in trust. Sometimes a finance person doesn't believe the sales forecast given by the marketing people or marketing budgets. They are suspicious and try to under-budget sales or over-budget expenses. Therefore, it is important to build a trust between these two disciplines. Ultimately the company suffers. Financiers need to understand that finance function is to transform. Therefore, it is up to finance people to understand change and they need to play an active role to win the trust of marketing people.

The panellists also discussed how the customer has become stronger and how they own a brand. They were also of the view that digital disruption campaigns are slowly replacing traditional media but that a balance between digital and traditional media needs to be created.